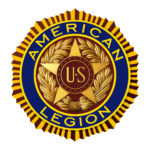 For the first time in its history, the Carroll American Legion is hosting a fundraiser to support the local post. According to Legion Member, RT Schreck, they have been self-sustaining for decades, with all of their previous fundraisers held to support a specific cause or purpose. Prior to 2020, Schreck says they were able to cover operating costs simply through rentals of their facility on Heires Avenue. However, those rentals disappeared at the onset of the pandemic and have not returned.
He says donations of any amount are greatly appreciated and sending them in is a simple process.
Those mailing addresses can also be found included with this story on our website. The Carroll American Legion places flags along the Highway 30 corridor and decorates the cemetery every Memorial Day, sponsors local scholarships, provides aid and guidance for veterans, and much more.
______
PO Box 213
Carroll American Legion
Carroll, IA 51401
Carroll Broadcasting
1119 E. Plaza Dr.
Carroll, Iowa 51401