Our crack team of professionals, eat, drink, and even go to bed thinking of sports. We'll recap the hottest games of the week. Analyze local teams, and have some fun along the way.
Updated: Weekly
Length: 1 hour
Videocast

Message from server: Not Found. Check in YouTube if the id
B0FE5004w7lfhzWzw3DkFw
belongs to a user. To locate the id of your user check the
FAQ
of the plugin.
Podcasts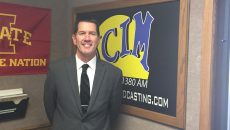 Special Guest former Glidden Ralston coach Kreg Lensch talks about his recent retirement as football coach and the All Rewind Teams are announced.
Jeff and John talk about all the postseason action in Cross Country, Football, Volleyball and State Swimming qualifiers.