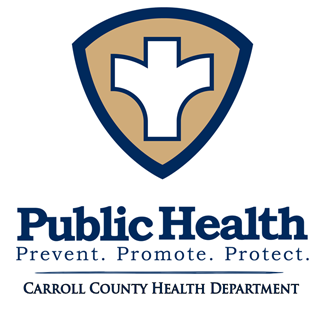 Gov. Kim Reynolds announced Tuesday morning 19 more cases of COVID-19 have been identified in Iowa. With the importance of social distancing stronger than ever, local health officials are reminding residents who should be self-isolating and for how long. According to Carroll County Public Health Nurse, Sara Schulte, everybody can help slow the spread of the coronavirus by staying at least six feet away from other people, covering coughs and sneezes and washing their hands often. However, the guidelines are stricter for people who have had potential COVID-19 exposure.
She stresses the self-isolation recommendation includes people who have not shown symptoms of COVID-19. It can take up to two weeks for symptoms to appear, but not everybody will display the most common signs of infection, including cough, fever, tiredness or difficulty breathing. By staying at home, potentially asymptomatic carriers can greatly reduce the risk of spreading the virus to others. Schulte says the recommendations change when somebody does begin to show symptoms.
According to Schulte, the initial recommended period for sick individuals is shorter because the illness provides a measure of the patient's ability to potentially spread COVID-19. This is nearly impossible to know when a potentially exposed person does not show symptoms. Schulte notes there appears to be some confusion about the meaning of self-isolation.
For those in doubt of their need to self-isolate, Schulte encourages people to contact their primary care provider or Carroll County Public Health. Tips for caregivers of sick individuals are included below this story.
______
Have the person stay in one room, away from other people, including yourself, as much as possible. If possible, have them use a separate bathroom.
Avoid sharing personal household items, like dishes, towels, and bedding
If facemasks are available, have them wear a facemask when they are around other people. If the sick person can't wear a facemask, you should wear one while in the same room with them.
Wash your hands often with soap and water for at least 20 seconds, especially after interacting with the sick person. If soap and water are not readily available, use a hand sanitizer that contains at least 60% alcohol. Cover all surfaces of your hands and rub them together until they feel dry.
Avoid touching your eyes, nose, and mouth.
Every day, clean all surfaces that are touched often, like counters, tabletops, and doorknobs.
Use household cleaning sprays or wipes according to the label instructions.
Wash laundry thoroughly. If laundry is soiled, wear disposable gloves and keep the soiled items away from your body while laundering. Wash your hands immediately after removing gloves.
Avoid having any unnecessary visitors.
Make sure the sick person drinks a lot of fluids to stay hydrated and rests at home.
Provide symptom treatment, over-the-counter medicines may help with symptoms.
For most people, symptoms last a few days and get better after a week.
For any additional questions about their care, contact their healthcare provider or state or local health department.