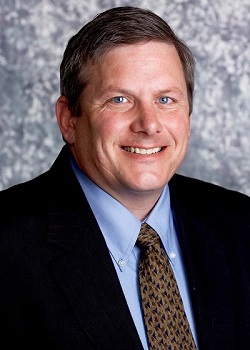 Iowa Secretary of Agriculture, Bill Northey, and Deputy Secretary, Mike Naig, were featured speakers in Exira at Monday night's 75th anniversary dinner for the Audubon County Soil and Water Conservation District. Northey has been nominated to serve as the USDA Undersecretary for Farm Production and Conservation, but that nomination has been stalled by Republican Texas Senator, Ted Cruz, over a battle with Iowa Senators and the Renewable Fuels Standard. Northey says that while waiting for the process to be completed, he is happy to spend more time in Iowa.
Northey says he is looking forward to serving with Secretary of Agriculture, Sonny Perdue.
He says he is truly proud of Iowa and all of the conservation efforts, particularly those in water quality.
There has been no indication as to how long Northey's confirmation process will be delayed.