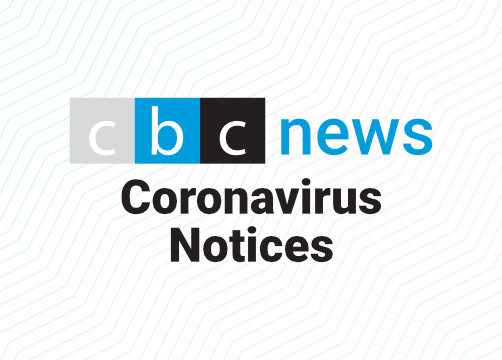 Public Health Emergency
Gov. Reynolds signed a new proclamation continuing the State Public Health Emergency Declaration. The proclamation includes additional mandatory closures
A.   Salons, including all establishments providing the services of cosmetology, electrology, esthetics, nail technology, manicuring, and pedicuring, all as defined in -Iowa Code § 157.1.
B. Medical spas, as defined in Iowa Admin Code § 653-13.8(1).
C.  Barbershops, as defined by Iowa Code § 158.1.
D.   Tattoo establishments, as regulated by Iowa Code § 135.37.
E. Tanning facilities, as defined by Iowa Code § 136D.2(5).
F. Massage therapy establishments, where an individual is practicing massage therapy as defined by Iowa Code § 152C.1(3).
G.   Swimming pools and spas, wading pools, water slides, wave pools, spray pads, and bathhouses, as defined in Iowa Code § 135I.1, if the pool did not already close under the previous order as an aquatic center.
Mass Gatherings: Social, community, spiritual, religious, recreational, leisure, and sporting gatherings and events of more than 10 people are hereby prohibited at all locations and venues, including but not limited to parades, festivals, conventions, and fundraisers. Planned large gatherings and events must be canceled or postponed until after the termination of this disaster.
Senior Citizen Centers and Adult Daycare Facilities: All facilities that conduct adult day services or other senior citizen centers are hereby closed.
The Elderbridge Agency on Aging in Carroll has closed its offices to the general public. However, staff members are still available to provide information, assistance, and referrals to older Iowans, adults with disabilities and caregivers. They can be reached by calling 800-243-0678.
On March 26, Gov. Reynolds signed another proclamation continuing the State of Public Health Emergency Declaration, suspending elective and nonessential medical and dental procedures, extending and expanding retail business closures, ordering health care facilities and nursing homes to engage in advanced health care screenings and removing additional legal barriers to ensure a continued response to this disaster. 
The business closures listed above have been extended through April 30.
New business closures

Pursuant to Iowa Code § 135.144 (3), and in conjunction with the Iowa Department of Public Health, unless otherwise modified by subsequent proclamation or order of the Iowa Department of Public Health, I hereby order that effective 10:00 p.m., March 26, 2020, and continuing until 11:59 p.m. on April 30, 2020, the following nonessential retail establishments shall be closed:

A.   Bookstores;

B. Clothing stores;

C.   Shoe stores;

D.   Jewelry stores;

E. Luggage stores;

F. Cosmetic, beauty, or perfume stores;

G.   Florists; and

H.   Furniture and home furnishing stores.

This closure order does not affect other retail establishments, such as discount stores, grocery stores, or pharmacies that sell these goods in addition to other essential food, medical supplies, and household goods.
Interim Guidance for Businesses and Employers
Schools
DMACC (Carroll): Ongoing updates will be posted online at www.dmacc.edu/coronavirus.
School Grab-and-Go Meal Programs
CCSD:  Fairview and Holy Spirit (Kuemper) menus AND google doc links for both…. deadline to sign up each week is by Noon on Sunday of the week prior… SHARE AWAY so we can reach everyone….
Families are able sign up for the whole month of June but PLEASE let us know if something comes up and you are unable to pick up meals a certain day. Add us to your calendar so that if something comes up it reminds you to call or email us and cancel your meals for that day. We spend a lot of time and effort preparing these meals and we don't want to see any of the food get wasted. THANKS for you help.
Please call, email or comment HERE if you would like to take advantage of these meals so we can get some sort of count started… please provide a family name and how many meals you will be picking up… numbers to call 712-792-8001 or 712-775-5012. Email: sanderson@carrolltigers.org
Cities & Counties
Audubon County Courthouse is open to the public; however, appointments are advised, please call.  If entering the Courthouse, please wear a mask.
City of Breda:  Please drop anything you need in the dropbox and refrain from coming in the door if possible or call 712-673-2660. The City's email address is cityclerk@citybreda.com and it will be checked regularly.
Carroll County Courthouse: Courthouse is closed to the public effective at 12 p.m. March 17. Departments will still be staffed and anyone with questions is encouraged to contact the respective offices by phone. Contact information can be found HERE
Carroll County Treasurer's Office Update

Iowa Governor Kim Reynolds has issued another extension to her emergency disaster proclamation addressing some expirations, including some driver's license, motor vehicle, and property tax transactions.  The newest proclamation expires July 25th, 2020.

The doors to the Carroll County Courthouse remain locked at this time, but county employees are working to meet your needs.  Customers are still strongly encouraged to renew motor vehicle registrations and make property tax payments via mail, online, or by using the drop box located at the bottom of the steps on the north side of the courthouse.

Property Taxes

Property taxes may be paid online at www.iowatreasurers.org, by mail sent to Carroll County Treasurer, PO Box 68, Carroll, IA 51401, or by using the drop box at the courthouse.  Property tax payments are not accepted in person at this time.  The March installment of property taxes was delinquent April 1, but the governor's proclamations have waived late fees for payments made on or before July 25th.  This deadline is not expected to be extended further.  Payments must be paid online before midnight on July 25th, placed in the drop box by midnight on July 25th, or postmarked on or before July 25th to avoid penalty.

Driver's License

In some circumstances driver's licenses may be renewed online at https://iowadot.gov/mvd/driverslicense/renew and some customers may be eligible to file for a six-month extension through the Iowa Department of Transportation's website.  If you are not eligible to renew online or file for an extension, contact your treasurer's office to inquire about setting up an appointment.  At this time, treasurers' offices across the state are processing driver's license transactions that have been suspended since January 17, or whose expiration deadlines were extended through July 25, so the offices are experiencing a very high volume of customers needing services.  Because of this, customers are strongly encouraged to process their transactions online whenever possible.  Appointment times are currently filled and the Carroll County Treasurer's Office cannot schedule any further appointments until July 1 at the earliest.  To see if your needs can be met online, please go to https://iowadot.gov/mvd/driverslicense/service-selector.

Motor Vehicle Transactions

Most motor vehicle transactions can be conducted by mail, email or drop box.  In an effort to follow Carroll County Public Health's COVID-19 guidelines for social distancing and in an effort to minimize face-to-face time, customers should submit their paperwork by mail, email, or drop box and include their phone number.  The treasurer's office will prepare all necessary documents and contact the customer with instructions on how to proceed.

 We continue to ask for your patience and understanding during this time.  County officials will continue to monitor the situation and the public is asked to stay tuned to your local media for updates.  For your safety and the safety of our staff, we are not accepting walk-in or walk-up customers.  If your needs can not be met online, by mail, email, or through the drop box, you must make an appointment by calling the office at 712-792-1200.  All customers being served by appointment will go through a brief health screening and a temperature check, and will be required to wear a mask.
 Carroll County Courts and Clerk of Courts' Office: As of Wednesday evening (3/18/20) the Carroll County court system remains open. With the closure of the courthouse to the general public, those who have business with any of the courts will need to arrive a little early to be screened for entry. There is a sign posted at the main doors of the courthouse with a phone number to be called. The caller will be asked several questions before a staff member will provide entry into the building. Anyone with questions or concerns is asked to contact the Clerk of Court's office at 792-4327.
Iowa DOT: In response to the COVID-19 outbreak and Iowa Gov. Kim Reynolds' issuance of a State of Public Health Disaster Emergency, the Iowa Department of Transportation seeks to combat the spread of the virus by taking the following immediate actions.

If you have a driver's license that has an expiration date of Jan. 17, 2020, or later you do not have to renew your license at this time. It will remain valid for driving purposes until the declared disaster has ended.
If your vehicle registration expired Jan. 17, 2020, or later will be considered valid until the declared disaster has ended.
If you are purchasing or transferring a vehicle you will not be required to obtain a title and registration within 30 days. This will remain in effect until the declared disaster is over.
If you purchase a vehicle from a dealer you will not be required to obtain license plates within 45 days. This will remain in effect until the declared disaster is over.
On non‐interstate roads only, trucks hauling food, medical supplies, cleaning products, or other household goods may exceed the weights listed in Iowa Code 321.463 by 12.5 percent without a permit, so long as they don't exceed 20,000 pounds on an individual axle, and their total weight does not exceed 90,000 pounds. Trucks are still required to obey posted bridge restrictions.
REAL ID enforcement deadline has been extended to Oct. 1, 2021.
If you decide you must come into an Iowa DOT-operated service center please be aware:

Driver's license and ID business are being conducted by appointment. This move is being made to limit the number of people waiting in a location at a time. Customers should make appointments online<https://iowadot.gov/mvd/other-appointments> or by calling 515-244-8725.
All non-commercial drive tests will be discontinued and rescheduled to a future date.
All customers entering a DOT service center will be asked a series of questions to evaluate their risk of exposure to COVID-19 and exposure to others being served. If it is determined that there may be a heightened risk for the customer to be served, they will be asked to delay services to a later date.
Staff will be monitoring the number of customers waiting for services inside the facility to encourage social distancing guidance provided by the CDC. Customers may be asked to wait in their vehicles or come back at another time if service areas become crowded.
Staff is regularly cleaning high-touch areas with disinfectants to reduce the chance of contamination.
City of Carroll.
All city buildings will be closed to the public. All residents, contractors, and others are encouraged to do business via phone, email or the website.
Closing public facilities. All public and private events scheduled at Carroll Public Library, Carroll Recreation Center, and shelter houses are canceled.
All parks and recreation youth and adult sports, leagues, classes and programs are canceled. All programming is canceled. The Parks & Recreation Department will be in touch with anyone who registered. Fees will be credited or refunded.
The Carroll Police Department has suspended fingerprinting services, squad ride-along, building tours, and vehicle inspections.
New utility customers must set up service by calling the Carroll Water Department directly at 712-792-1000. The office is closed to walk-ins. Payments are still expected by specified due dates. No service calls will be scheduled until further notice. AutoPay is also available via our website.
Payments made online or over the phone by credit card will not have a processing fee during our closures. Payments can also be made using our outdoor dropbox.
Taxi ticket customers may purchase tickets by either placing payment and a self-addressed stamped envelope into City Hall's dropbox, or by mailing payment and a SASE to City Hall.
Fire and Law enforcement operations will continue in full force. Emergency planning protocols are in place should the situation change.
Staff will continue working behind the scenes, so please don't hesitate to call or email departments directly. Plans are put into place to continue to do business. Staff can be reached at 712-792-1000 or via email at cityofcarroll@cityofcarroll.com
Carroll Public Library
Curbside Pickup: The Carroll Public Library is excited to offer this alternative service with being closed to the public during this time of uncertainty. Curbside pickup will be available on Tuesdays and Thursdays from 2:00-6:00 p.m. and Wednesdays from 10:00-2:00 p.m.
Curbside Pickup Rules and Guidelines:

A limit of five items per card. One pickup per week.
Specialty items, such as kits are not eligible for curbside pickup.
The library staff encourage patrons to use the online catalog to put items on hold under their account, give us a call at 792-3432, or email info@carroll-library.org to request specific titles. If library staff are asked to pick out, for example, mysteries, we cannot guarantee that you haven't already read that title and will not be making exchanges at the time of pickup.
Staff will be wearing plastic gloves and/or face masks when delivering library materials to the table.
Holds must be placed before a half hour before the schedule pickup time starts the day of pickup. Any holds after that time frame will be available on the next curbside pickup day.
Patron holds will be placed on a table outside for pickup to maintain physical distance between staff member and patron.
Curbside pickup rules and guidelines are subject to change. This service will only be offered during the closure time period.
Step One: Place Your Items on Hold
Use our website to search for items currently available and place a hold on the items you want. Link: https://carroll.biblionix.com/catalog/ Login to your account to place items on hold with your library card number and last name.
You will be notified via email, text, or phone call when your hold is ready.
Step Two: Call the Library and Tell Us You're Ready for Pickup
After you receive notification, call the library at 712-792-3432 when you are ready to pickup your holds.
Please try to call the day before you want to pickup to schedule a time.
Staff will then check them out, put them in a plastic bag, and place the bag on a table outside of the building.
Step Three: Pick Up Your Items
Bagged holds will be on a table outside of the building for contactless pickup.
Your bag will be labeled with your checkout receipt with your name.
Grab your bag and enjoy!
Prints—Curbside Pickup: The Carroll Public Library is now offering curbside pickup of print jobs! Curbside pickup will be available on Tuesdays and Thursdays from 2:00-6:00 p.m. and Wednesdays from 10:00-2:00 p.m. Rules and guidelines for curbside pickup for prints is subject to change.
Step One: Send Your Prints to the Library
Use our website or the mobile print app PrinterOn to send your print jobs to the library. Link: https://www.printeron.net/cpl/library.
When using the app, search for "Carroll Public Library" and select either CPL Library-Black and White or CPL Library-Color for the printer.
Or send items to print to info@carroll-library.org
Step Two: Call the Library and Tell Us You're Ready for Pickup
After you have submitted your print jobs, call the library at 712-792-3432 when you are ready to pickup your prints. Prints will be held in the print terminal for 3 days.
Please try to call the day before you want to pickup to schedule a time.
Staff will verify your prints were received and confirm the cost of the prints. Black and white is $0.10 per page and color is $0.50 per page.
Step Three: Pick Up Your Prints
Prints will be bagged and placed outside of the building for contactless pickup.
A payment box will be outside to deposit payment for the prints.
Please bring exact change: Black and white is $0.10 per page and color is $0.50 per page.
Computer Usage—by Appointment: The library is offering patrons to use library computers for essential business. Computer times will be available on Tuesdays and Thursdays from 10:00-2:00 p.m. by appointment only.
Computer Usage Guidelines and Rules:
Only the computer terminal area will be open to patrons.
Patrons are recommended to wear a face mask and sanitize hands upon entering the building.
Patrons will be asked if they are experiencing any ill symptoms or have been in contact with someone with COVID-19.
Patrons need to observe 6 feet social distancing requirements as outlined in the Public Health Disaster Emergency Proclamation.
Please stay home if you are feeling ill during this time.
Step One: Call Us to Schedule an Appointment
Call us at 712-792-3432 to schedule a time to use the computer.
Two (2) computer terminals will be available to the public at this time.
Step Two: Show Up to the Front Door at Your Scheduled Time
A staff member will be there to let you in the door.
Library staff will ask the patron if they are experiencing any COVID-19 symptoms.
Please wear a mask to protect yourself and the library staff.
Step Three: Log On Computer with Your Library Card Number
You are guaranteed 30 minutes and 1 session a day.
Library staff are asking patrons to limit to one computer time per week.
Limited technology help will be available to maintain social distancing between patron and staff during this time.
Please limit computer usage to essential business.
Churdan Public Library:An announcement from City Hall……CITY HALL offices will be CLOSED to the public due to the increase of COVID-19 cases.  If you need to contact us please phone 515-389-3334 or Maintenance Department 515-389-3790.
Coon Rapids Library: We'll be re-opening our doors, but with reduced hours and offered services. Here's what you can expect to safely use our modified services:
Hours we'll be open:  • Monday-Friday from 11 am-5 pm; Sat. from 9 am-noon
• High Risk Individuals can call ahead and schedule a time to come into the library prior to open hours on Tues/Thurs from 10 am-11 am.
City of Coon Rapids: To see updates regarding different events, please go to our website at at www.coonrapidsiowa.com or email  cityclerkcr@gmail.com.
City of Glidden:  Please utilize the dropbox as much as possible. Many of the forms can be found on the website at cityofglidden.org or call the office and they will be happy to email out any forms. At this time, the best way to correspond with the City is via phone (712-659-3010), email (Brooke@cityofglidden.org) and Facebook messages.
Glidden Library : The library is opening JUNE 1. We will have a couple of restrictions in place when we do; no computers will be available until possibly July (as of now we do not have adequate disinfecting supplies). And…library visits will be limited to 30 minutes so that we can follow social distancing and capacity limitations.
Glidden Senior Meals: Program will continue as planned. Those that qualify for this program are seniors (60+), individuals with disabilities, and/or additional family members living in the home within the city limits. If you are interested in participating in this program, please call the city office and they will bring the form to you.
Lake City Library: Library is closed. All library programs are canceled until further notice. Book delivery is available by calling 712-464-3413.
Lake View Library:  Library is now open to adults and children.  Although only 2 adults only are being allowed in our computer room.  There is a 1 hour time limit unless no one is waiting.  No children computer or WII usage is being allowed at this time.  Patrons may read newspapers if they choose, although there is no way to keep them sanitized so read at one's discretion.  The popular puzzle table is again be available for those interested.  NO Coffee service at this time.  AFTERNOON HOUR CHANGES FOR MONDAY-FRIDAY:  Hours will now be 1 pm to 7 pm.  Reminder that all regular and special events are still postponed until further notice!
Manning Public Library:  NEW HOURS BEGINNING JUNE 15:  Mon/Wed/Fri — open to Walk-in's from 10:30 am to 3 pm; Tues/Thurs open to Walk-in's from 4 pm to 6 pm;  also open Tues/Thurs from 11 am to 1 pm for appointements.  For all other information, please see our website.
City of Vail: City office is closed. Payments may be made by drop off or you can call and set up a recurring auto-payment. If you need assistance please call 712-677-2210 or email the city clerk at cityclerk.cityofvail@gmail.com
City of Westside: City office is closed. Payment by drop-off basis only. If you need assistance please call 712-663-4493 or email the city clerk at wsidecity@yahoo.com or Mayor Michell Simons at msimonsbiz@yahoo.com
Sac City Library: PHASED OPENING:  Hours:  Mon, Tues & Wed from 9:30 am to 3:30 pm.  Library open to the public by appointment only (30 min. time limit).  Books ONLY.  Self-Check out.  Computer Services available by appt. only (30 min. time limit).  Children under the age of 14, must be accompanied by a parent.  Curbside/Home Delivery encouraged.  Newspapers and magazines unavailable.  Meeting & small study areas closed to the public.
Sac County Courthouse: Is Open but the building will remain closed to the public.
Sac County Conservation Board: County parks, including the Sauk Rail Trail, are open. Individuals are asked to follow physical distancing guidelines while enjoying the parks. Facilities, playgrounds, campgrounds and the Conservation Center are closed until further notice. For more information, call 712-662-4530.
City of Lake View: City offices are open, but the public is encouraged to interact with city staff via telephone or other technology. Residents should use the dropbox whenever possible and customers are reminded utility bills can be paid via mail or through the city's website.
Animal Rescue of Carroll: They will be closed to visitors for the next few weeks. They will set up a meet and greet for people that are interested in adopting a cat or dog.  You can call the shelter at 712.790.9116, email at animalrescueofcarroll@yahoo.com or message their Facebook page to set up an appointment to meet the cats or dogs.
Regional Housing Authority in Carroll:  They will be closed to the public until further notice.  A drop box & select forms will be available at their front door during regular business hours.  Please, call before you visit the office, 712-792-5560.
Region XII Council of Governments:  As always, if you have any questions or need any assistance, please feel free to contact me anytime at cwhitaker@region12cog.org or via phone at 712-775-7811.
King's Pointe Waterpark:  We ask that you check our website for any further updates at www.kingspointeresort.com or call 712.213.4500.
Carroll Community of Concern:  They are STILL open from 8-11:30 am Mon-Fri; however, EVERYTHING is curbside.  Please call us at 712-792-5150 when you arrive.  No income requirements are necessary.  Their COVID-19 policies are available on their website:  carrollcommunityofconcern.com.
City of Jefferson: City hall is closed to foot traffic until further notice. Utility payments can be made in the 2-night drops (one located in the building and the other in the alley) or you can pay with debit/credit card over the phone at 515-386-3111.
Medical Restrictions
Accura Healthcare: (Carroll) is restricting visitors.
Audubon County Memorial Hospital: Only primary caregivers will be allowed to visit patients. Primary caregivers must be at least 18 years of age and older and include: Parents/stepparents, Spouse/significant other, Other defined caregiver Visitors must be screened by nursing staff before visiting the patient at least once per day. The visitor must be free from illness such as fever, sore throat, cough, diarrhea, vomiting, or runny nose. Visitors must remain in inpatient rooms as appropriate and limit movement within the facility.
Manning Regional Healthcare Center: has enacted a temporary visitor restriction to only immediate family members will be allowed to visit patients and they must be free of symptoms of illness including fever, sore throat, cough, diarrhea, vomiting or runny nose for the prior 48 hours.
St. Anthony Hospital, Nursing Home & Assisted Living: (Carroll): St. Anthony Regional Hospital has announced updates to their visitation guidelines. For all hospital patients, visitors will be limited to ONE healthy adult support person, delegated for the entire stay. No children will be allowed to visit. Pediatric patients are limited to ONE healthy parent/guardian support person for the duration of the stay. Under certain circumstances, exceptions will be made for visitors on a case-by-case basis. Screening of all people entering the hospital will be required at the limited entry points. All visitors are asked to refrain from moving unnecessarily throughout the facility and they must use soap and water or alcohol-based hand sanitizer upon entering and exiting patient care areas and the building. As of Saturday, the clinic entrance on the south side will be closed indefinitely. Those with appointments must enter through the Emergency Department. The first-floor garage and main atrium entrance will close at 7 p.m. The Emergency Room will remain open 24 hours a day. Administrators also want the public to know it may become necessary to prohibit all visitors in the event the Covid-19 virus spreads throughout Carroll County. If you have any questions about what is allowable, please call ahead.
Consolidation to Three Locations: St. Anthony Regional Hospital has announced they will be temporarily consolidating services and redirecting patients to just three locations effective Monday, April 6. Those patients who are typically seen by providers in Breda, Coon Rapids, Manning and Wall Lake are asked to now contact the St. Anthony Clinics in Carroll, Westside or Denison. Those who have scheduled appointments will be contacted directly by St. Anthony staff. Doctors and providers will continue to see patients either in person or via telehealth appointments at the three locations.

New Hours of Service:

Carroll: Monday through Friday   7 a.m. to 5 p.m. (712-792-2222)
Denison: Monday through Thursday    7 a.m. to 5 p.m. (712-263-6116
Westside: Effective Monday, April 13, services offered through Carroll Clinic. Call 712-792-2222
Telehealth Services: In their ongoing efforts to help stem the spread of the Covid-19 virus, St. Anthony Regional Hospital has announced they will begin providing telehealth services to patients of all ages effective Friday, March 27. Appointments can be made by calling the St. Anthony Clinic, the Mental Health Clinic and the Chronic Care Center directly. The patients will be able to interact with a St. Anthony provider from the security of their home via phone and, together, they can determine the next steps for each individual situation. This service and the need to utilize the provider's offices and emergency rooms for those in need of emergent care is critically beneficial to the elderly and chronically ill who should avoid potential exposure to the virus. This will also allow physicians and advanced practice providers to virtually screen patients for possible coronavirus infection and to treat other acute illnesses for patients prior to their physical presence in the medical facility. More information and details on how to use the telehealth services can be found by following this link www.stanthonyhospital.org.To utilize telehealth services, call:          St. Anthony Clinic: 712-792-2222          St. Anthony Mental Health Clinic: 712-794-5435          St. Anthony Chronic Care Clinic: 712-794-5901
Stewart Memorial Hospital:  All entrances except ER and the Clinic Entrance will be disabled or locked in Lake City. The ER entrance is available 24 hours a day. If you need access after 10:00 PM, please use the red phone to call for someone to open the door.  You will need to be screened and logged in. The Clinic Entrance is open from 7:00 AM – 5:00 PM. Staff will be situated at these entrances to screen and log all those that enter. Community Pharmacy in Lake City is moving to drive up only.  This includes patients that are seen in the clinic that day.  They will need to go to their cars and drive up for all pharmacy needs.
Regency Park: (Carroll) indefinitely suspend visits.
Shady Oaks Care Center: (Lake City)  Not allowing visitors unless it's medically necessary.
New Hope: New Hope is restricting all visitors unless absolutely necessary.
Audubon County Jail: All in-person jail-visits have been canceled and they have temporarily suspended public fingerprinting until further notice.
Carroll Eye Care Associates:   Hours are now 8-12 & 1-5, M-F (closed Sat/Sun).  Scheduling routine exams starting May 1st and beyond.  Curbside pickup of glasses/contact lenses or option to mail directly to the patient (unable to do adjustments to frames, repairs only on a case by case basis).
Church
First Congregational UCC (Lake View): Cancelling worship services until further notice
Holy Spirit Adoration Chapel: Closed until further notice
United Methodist Church (Carroll):  Worship services will be online only…NO times through Communion.  Everything thing else is canceled until further notice.
United Methodist Church (Glidden, Lanesboro & Lohrville): Suspending worship services and all weekday activities until further notice.
Trinity Presbyterian Church (Wall Lake): No In-Person Worship Services until further notice.
Emmanuel Presbyterian Church (Carnarvon): No In-Person Worship Services until further notice.
Central Church (Carroll) will have online services at our regular times: Saturday at 5:00 pm
Sunday at 8:00, 9:30, 11:00am.  Visit http://www.yourcentralchurch.tv to watch online.
Misc. Events
Carroll County Solid Waste: Carroll County Landfill and Recycling Center has now reopened for household drop off  with a new payment method in place for public safety. All payments will be made in the deposit drop box located beside the microphone on left side of scale. Garbage and brush will cross the scale, unload and reweigh as normal. Fee is assessed at final weigh, and payments will be accepted in cash or check only. No debit or credit card payments are accepted during the social distancing period.
Westside Community Club Bingo: effective immediately, will be suspending Sunday Bingo until further notice.
Carroll County Conservation: The Swan Lake State Park-Conservation Education Center is closed until further notice. All public programs and events have been canceled. The office staff is still available by email and phone (792-4614). Outdoor spaces are still accessible for public use, but changes may be made on short notice.
Dedham Legion Bingo: Canceled until further notice.
Coon Rapids American Legion: bingo night on Tuesdays is canceled until further notice.
St. Anthony Regional Hospital:  All OB-related classes, including infant feeding support groups, breastfeeding class, etc., have been suspended until further notice. Individual appointments can be coordinated with staff at the Birth Place by calling 794-5260. Bereavement Support Groups have been postponed. Participants will be contacted regarding individuals needs. Delay the Disease class postponed until further notice. Active Bodies Class postponed until further notice. Diabetes Prevention Program class at Carroll Rec postponed through March. Additional questions can be directed to 712-792-3581.
Local Interviews on dealing with Coronavirus and stress involved with it:
Dr. Amy Canuso with St Anthony Hospital talks about how to deal with the mental stress of the news
Brian Johnson from Midwest Financial talks about dealing with a stressful time for the financial markets.