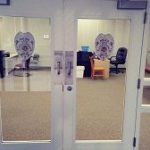 The Lake City Council approved a motion during a special meeting last week to remove a Lake City Police Department officer from the force. According to Administrator, Eric Wood, the proceedings regarding Aaron Alspach were held in open session Friday, as Alspach had declined to request they be held behind closed doors. Wood explains how the recommendation was brought before the council.
He adds this is not the first time they had issues with Alspach attending the academy. Wood says city officials made multiple concessions to give him more time to attain ILEA certification after he failed to attend earlier academy sessions.
Iowa law allows officers to work for a law enforcement agency for up to a year after their hire without ILEA certification. Alspach was hired in September 2020, meaning that 12-month period would be expired by several months before he could attend the next scheduled ILEA academy. The Lake City Council voted unanimously in favor of Alspach's termination. Wood says they are moving quickly to fill open positions in the department.
Wood notes the department will hopefully be understaffed for only a brief period. If necessary, nearby law enforcement agencies may be called in to assist Lake City officers in the event of an emergency.