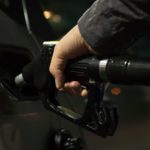 Consumers are feeling a bit of a pinch at the pump in the beginning of 2021 as motor fuel prices take some of the biggest one-week increases in recent months. As of Wednesday, AAA Iowa is reporting that regular unleaded averaged $2.27 across Iowa, up $.07 cents from last week and now $.11 lower than one year ago. The national average was up $.08 to $2.35. Diesel prices rose by $.03 cents to a statewide average of $2.49, which is $.37 lower than last year. Iowa diesel prices are $.12 less than the national average of $2.61. Propane, natural gas and home heating oil all went up by $.07 over the past week. The average for propane is now at $1.29 per gallon, home heating oil is at $2.09 per gallon and natural gas is up to $2.80 per MMbtu. The Iowa Department of Agriculture and Land Stewardship offers energy saving tips, whether you are at home or on the road, and these can be found by following the links included below.
___________________________________
Energy saving tips: www.energy.gov and www.fueleconomy.gov.