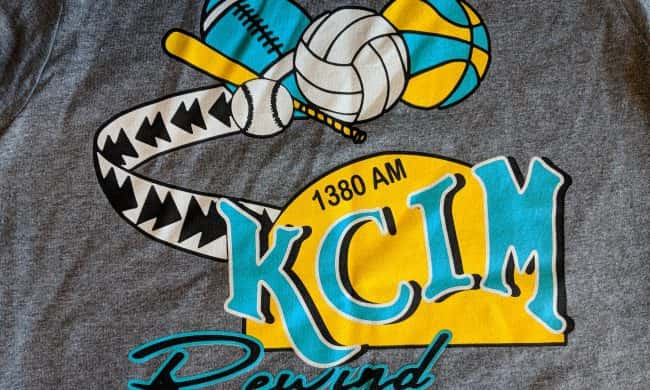 Saturday, March 14th
At Carroll High School Gym
Doors Open At 12:30
All-Star Games begin at 1:00
Girls will play a 15 minute continuous clock
Boys will play a 20 minute continuous clock
Following the Games will be a girls and boys 3 point shooting contest- Winners of the girls and boys will have a shoot off for the overall champion.
Following the 3 point contest will be the awards ceremony where kids and coaches will receive a T-Shirt and certificate.
Event should be done before 3:30
Under State and NCAA rules only seniors can participate in the game but every kid is eligible to participate in the 3 point contest and awards ceremony.
3 point shooting contest rules
There will be 3 ball carts for each the boys and girls and it player will have 45 seconds to shoot all the balls from each cart. 1 cart will be from top of the key, one in the corner and one on the wing. Balls 1-4 will be worth 1 point, last ball on each cart is worth 5 points. If we have a tie for the girls or boys champion we will have a 30 second shoot off.
2019-2020 Basketball Rewind All-Star Invites
Girls- 
Name                                    School                       Grade                        Shirt               yes or no
Jadeyn Smith                       Ar-We-Va                 Jr
Leslie Luft                             Ar-We-Va                 Sr
Aleah Hermansen              Audubon                  So
Jaci Christensen                  Audubon                  So
Leah Subbert                       Audubon                  Sr
Ella Collison                          Carroll                       Jr
Gabi Hammer                      Carroll                       Jr
Kennedy Lein                       Carroll                       Jr
Laura Sweeney                   Carroll                       Jr
Ashley Onken                      Carroll                       Sr
Alaya Betts                           CRB                             Jr
Brynn Bass                           CRB                             So
Maty Quirk                          East Sac                     Jr
Josie Bontrager                   East Sac                     Sr
Meredith Brown                 East Sac                     So
Kayla Kraft                           East Sac                     Sr
Hannah Whitver                 Glidden Ralston      Sr
Gretchen Wallace              Glidden Ralston      Jr
Alexa Ahrenholtz                IKM-Manning          Jr
Lexi Branning                       IKM-Manning          Sr
Bianca Cadwell                    IKM-Manning          So
Emily Kerkhoff                    IKM-Manning          Sr
Mallory Badding                 Kuemper                   Sr
Kyndal Hilgenberg             Kuemper                   Jr
Catherine Mayhall             Kuemper                   Fr
Danielle Hoyle                     Paton Churdan       Jr
Tessa Steiml                         Paton Churdan       Jr
Chloe Berns                          Paton Churdan       Jr
Emma McKinney                SCC                             Sr
Riley Batta                            SCC                             Fr
Brielle Korleski                    SCC                             Jr
Boys- 
Name                                    School                       Grade                        Shirt               yes or no
Will Ragaller                         Ar-We-Va                 So
Cooper Kock                        Ar-We-Va                 So
Skyler Schultes                    Audubon                  Sr
Marcus Olsen                      Audubon                  Sr
Gavin Smith                         Audubon                  So
Karter Lein                          Carroll                       Sr
Kaleb Booth                         Carroll                       So
Kelin Jones                           Carroll                       Jr
Colby Christensen              Carroll                       Jr
Tory Feldman                      Carroll                       Jr
Colby Vincent                      Carroll                       Sr
Gabe Obert                          CRB                             So
Kade Schlepp                       CRB                             Sr
Tanner Oswald                   CRB                             So
Camden Schroeder            East Sac                     Jr
Griffin O'Neill                      East Sac                     Sr
Tyler Schmitt                       East Sac                     So
Brigham Daniel                   Glidden Ralston      Jr
Nathan Brant                       Glidden Ralston      Sr
Colby Keller                          IKM-Manning          Sr
Parker Behrens                   IKM-Manning          Sr
Colten Brandt                      IKM-Manning          Sr
Kyler Rasmussen                IKM-Manning          Jr
Kyle Berg                              Kuemper                   Sr
Cole Collison                        Kuemper                   Sr
Tyler Putney                        Kuemper                   Sr
Connor Brus                        Paton Churdan       Jr
Kaleb Fisher                         Paton Churdan       Sr
Jesse Knowles                      Paton Churdan       Sr
Zane Neubaum                   SCC                             Sr
Brennan Holden                 SCC                             Jr
Cole Corey                            SCC                             Jr
Landon Schleisman            SCC                             Sr