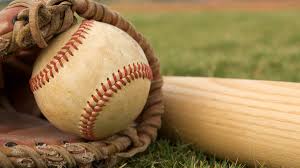 Ballard At Carroll
Ballard 6
Carroll 4
It happens sometimes when you play a great game against a rival one night that it's hard to reach that level the next night. Carroll struggled a little on defense with 5 errors, giving up 4 unearned runs. Ballard scored a single run in each of the first 6 innings. Carroll tried to rally late, scoring 3 times in the bottom of the 7th but the whole was just a little too big.
Ty Nissen pitched well in taking the loss going all 7 innings giving up just 2 earned runs with 4 strikeouts. Slade Sibenaller led the offense with a pair of hits including a 2-run single in the 7th. Tory Feldman doubled and Treyton Goings singled and scored twice.
The loss drops Carroll to 6-10 overall and 3-4 in the Raccoon River Conference.
Carroll will host Underwood on Friday.
Box      Bal       Car
1          1          0
2          1          0
3          1          0
4          1          0
5          1          1
6          1          0
7          0          3
Final    6          4
Carroll Stats
Ty Nissen LP, 7 IP, 7 Hits, 6 RA, 2 ER, 4 K's, 3 BB
Jack Troutman 1 SB
Slade Sibenaller 2-3, 2 RBI
Tory Feldman 1-3, 2B
Treyton Goins 1-3, 2 RS
Nick Haberl 2 BB
Earlham At Audubon
Earlham 7
Audubon 3
The Wheelers got in a hole early and couldn't quite dig all the way out of it. Earlham picked up 4 hits and scored 7 runs in the first two innings with 6 coming in the 2nd inning. After some early struggles the Wheelers settled in and played better but could only muster 4 hits themselves. They scored 3-runs in the 5th on a double by Gavin Smith, scoring Marcus Olsen, Skyler Schultes and Joel Klocke. Ethan Klocke led the offensive attack with a pair of doubles.
The loss drops the Wheelers to 9-7 as they head into the playoffs on Saturday. They will host Ar-We-Va in the 2nd game of a double header on 93.7 KKRL.
Box      Earl      Aud
1          1          0
2          6          0
3          0          0
4          0          0
5          0          3
6          0          0
7          0          0
Final    7          3
Audubon Stats
Joel Klocke 1 RS, 2 HBP, SB
Marcus Olsen 1-3, RS, BB
Skyler Schultes 1 RS
Gavin Smith 1-4, 2B, 3 RBI- Pitching 5 IP, 2 Hits, 5 K's, HBP
Ethan Klocke 2-3, 2-2B
Eric Hermansen 1 HBP-Pitching LP, 2 IP, 2 Hits, 7 RA, 1 ER, 3 BB, 3 HBP
Luke Mosinski 1 BB