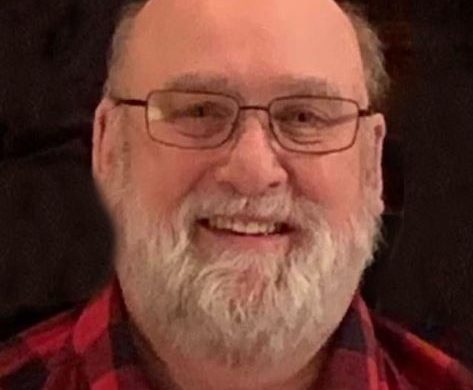 Paul "Frosty" Walkup, age 59, of Glidden passed away on Tuesday, January 21, 2020 at the University of Nebraska Medical Center in Omaha.
Funeral service will be held at 10:30 A.M. on Saturday, January 25, 2020 at the First Presbyterian Church in Glidden with Rev. Rick Hamilton officiating.  Organist for the service will be Marlys Conner and soloist will be Mary Ross.  Casket bearers will be Jeff Walkup, Jeff Holding, William Reever, Wesley Reever, Steve Stonehocker, Austin Snyder, J.T. Shields, and Luke Shields.  Burial will be in the Merle Hay Memorial Cemetery near Glidden.
Friends may call at the First Presbyterian Church in Glidden from 5 – 7 P.M. on Friday evening.  Additional visitation will be held at the church from 9:30 A.M. – 10:15 A.M. on Saturday.  Funeral arrangements are entrusted to the Dahn and Woodhouse Funeral Home in Glidden and online condolences may be left for the family at www.dahnandwoodhouse.com
In lieu of flowers, a memorial fund has been established in Frosty's name and memorials may be left at the funeral home or the church.
Born on January 28, 1960 in Carroll, IA, he was the son of Edward and Doris (Kemmish) Walkup.  He grew up in Glidden and became known as "Frosty" as a teenager.  He graduated from Glidden – Ralston High School in 1978.  Following high school he went to work with his father on the farm.  He was married to Jennifer Feldmann on November 25, 1982 at the First Presbyterian Church in Glidden on Thanksgiving Day.  The couple lived north of Coon Rapids and purchased their current acreage in 1989.  Frosty was a lifelong farmer and worked with several other businesses over the years in the off season.  He was a member of the First Presbyterian Church in Glidden.  He enjoyed going to tractor pulls, antique tractors, riding motorcycles, and spending time with his family and many good friends.  He truly adored his four grandchildren and cherished every moment spent with them. 
      Paul is survived by his wife Jennifer of 37 years of Glidden; daughter Andrea Jo "AJ" (Jeff) Holding of Mesa, AZ; son Jeff Walkup (fiancé Amie Bauer) of Glidden; brother David (Janet) Walkup of Marion, IA and sister Joyce Stonehocker of Newton, IA; four grandchildren: Raelee and Noah Edward Holding, Macey Bauer and Avery Walkup; his mother-in-law Mary Feldmann of Carroll; his in-laws: Marty (Carol) Feldmann of Cedar Rapids, Tony (Tresa) of Carroll, Carol (Scott) Shields of Carroll, Bob (Mia) Feldmann of Eagle River, AK, Elizabeth Feldmann of Carroll, Dan (Tina) Feldmann of Gilbert, AZ, and Tom (Tracy) Feldmann of Des Moines; and several aunts, uncles, nieces and nephews.
   Paul was preceded in death by his parents, Doris and Ed Walkup; his father-in-law Robert Feldmann and several friends that were family.