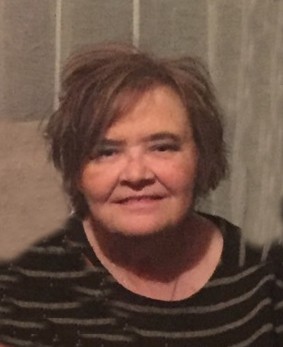 Jane F. Nepple, age 71, of Carroll passed away on Tuesday, February 18, 2020 at her home surrounded by her family.
Mass of the Christian Burial will be celebrated at 10:30 A.M. on Friday, February 21, 2020 at St. John Paul II Parish – Holy Spirit Church in Carroll with Fr. Kevin Richter as Celebrant.  Lector for the Mass will be Joe Nepple.  Music for the Mass will be by Jane Heithoff and Kathleen Macke.  Gift bearers will be Nathan, Marissa, and Nicole Nepple.  Mass servers will be Owen Nepple, Grant Nepple, and Will Sanders.  Casket bearers will be Joe Nepple, John Nepple, Mike Nepple, Mark Nepple, Chris Nepple, and Mike Halbur.  Honorary casket bearers will be Craig Ragaller, Bill Higgins, Scott Greve, Bill Reetz, Joel Carlson, and Chris Ehlers.  Burial will be in Mt. Olivet Cemetery in Carroll.
Friends may call at the Dahn and Woodhouse Funeral Home in Carroll after 4:00 P.M. on Thursday where there will be a Rosary at 4:30 P.M. and a Christian Wake Service at 6:30 P.M.  The casket will be moved to Holy Spirit Church at 9:30 A.M. on Friday where visitation will resume until 10:15 A.M.  Funeral arrangements are under the direction of the Dahn and Woodhouse Funeral Home in Carroll and online condolences may be left for the family at www.dahnandwoodhouse.com
Born on August 22, 1948 in Carroll, IA, Jane Francis was the daughter of Francis "Bud" and Phyllis (Meinen) Wells.  Jane attended Kuemper Catholic High School and graduated in 1967.  She was united in marriage to Marvin Nepple at St. Lawrence Church in Carroll on April 27, 1968 by Fr. McAlpine.  Marv and Jane made their home in Westside where they lived for forty years on their acreage.  They moved into Carroll in 2017 due to Jane's health issues.  Jane worked at GE in Carroll for 25 years until its closing and then worked for American Home Shield for 15 years until she retired.  Jane endured many health issues throughout    her life including fighting and beating cancer twice.  Jane will be remembered as a fighter by everyone who had the pleasure of knowing her. 
Jane is survived by her husband Marvin Nepple of 52 years of Carroll; her son Curt Nepple (Misty) and their daughter Olivia of Chamberlain, SD; her daughter Julie Nepple and her "fur baby" Nash of Westside; her brother Bob Wells (Lori) of Dubuque, IA; her in-laws: Rose Obman of Carroll, Ruth Wiskus (Jerry) of Lidderdale, Alvin Nepple (Karen) of Glidden, Dave Nepple (Joan) of Lohrville, twins: Mary Agnes Daniel (Al) of Carroll and Mary Anne McCormick (Gary) of Churdan, Donna Meyer (Larry) of Glidden, Gene Nepple (Deb) of Carroll, Joan Obman of Breda, and Mark Irlbeck of Des Moines; 44 nieces and nephews; and many cousins.
Jane was preceded in death by her parents Francis "Bud" and Phyliss Wells; her grandparents Joe and Grace Meinen; her in-laws Alphonse and Rita Nepple; her sister Judy Taggart (Dave); in-laws: Charles Nepple, Lloyd Nepple, Mary Lou Irlbeck, Butch Obman, Don Obman, Rita Nepple, Pat Nepple; infants: Anna and Jean Marie Nepple; and nephew Bobby Taggart.