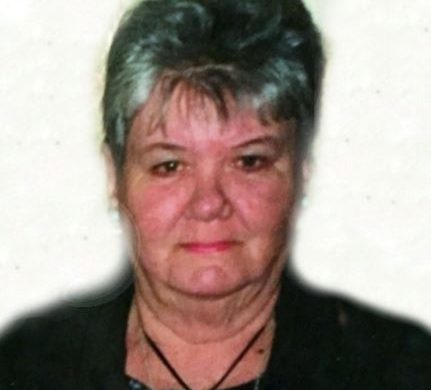 Dona Margaret Ballantine, age 78, of Scranton IA, passed away peacefully on Saturday January 11, 2020 at Fort Dodge Rehabilitation Center surrounded by her family.
    A memorial service will be held at 11:00 a.m. on Saturday January 25, 2020 at the Dahn and Woodhouse Funeral Home in Scranton with Pastor Bob McKnight officiation.  Visitation will be held for one hour prior to the service at the funeral home. Funeral arrangements are under the direction of the Dahn and Woodhouse Funeral Home in Scranton and online condolences may be left for the family at www.dahnandwoodhouse.com.
    Dona was born on October 21, 1941 in Miami, FL.  She was the daughter of Donald and Elizabeth (Roderick) Cooley.  Dona grew up in Urbandale IA and attended Urbandale High School.  Dona married Donald Wayne Ballantine on July 1, 1966 at Zion Lutheran Church in Cape Coral, FL.  Dona and Don grew a successful Masonry business. The couple resided in Florida until moving to Glidden IA in 1976.  Dona continued helping Don with their Masonry business but also worked for Glidden-Ralston School District, which she enjoyed. The Ballantine family moved back to Florida in 1980 and lived there until 1992 when they returned to Iowa, to Scranton. After 50 years of marriage Don passed away in April of 2016.  By 2018 Dona resided in Fort Dodge IA at Fort Dodge Rehabilitation Center.
    Dona's life was full of excitement and challenges.  She adored her boxer dog named Robin, which when she had the opportunity had her come visit her in the nursing home.  Dona occupied her time with socializing with new and old friends. She was quite the bingo player and frequently got to yell BINGO! Of course the highlight of her day would be to see her children and grandchildren.  Dona was a wonderful giving and attentive mother and wife. Dona stood out of a crowd most people would use the phrase "Your mom was quite the character" LOL. We were better people and owe our success and character because of her.  Our mom was our HERO.
    Dona is survived by her children, sons John Starrett and wife Terry, their children Steven, Amy, Shawn.  Leroy Starrett and his children Brandon and Luca. Karl Ballantine and his wife Melonie, their children Kyle, Elena, Marissa, Tyler and Arianna. Kurt Ballantine and his wife Cheryl and their children Chandler and Frencesca. Her daughter Tina Hammer and her husband Raymond, their children Troy, Roger, Kamy and Andrew
   Dona was preceded in death by her parents Donald and Elizabeth Cooley; her mother and father-in-law Fred and Dena Ballantine; and two sisters Betsy Loesch and Sally Cooley.