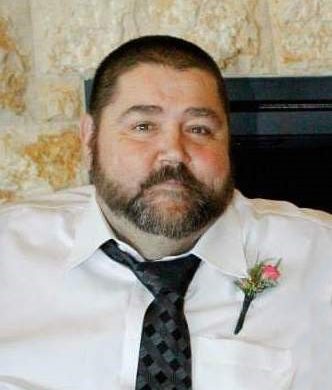 Rodney Theulen, 59 of Carroll, died Monday, June 10, 2019 at St. Anthony Regional Hospital in Carroll surrounded by his family.
Funeral Services will be held at 7 p.m., Thursday, June 13, 2019 at the Sharp Funeral Home in Carroll with Fr. Timothy Johnson officiating.
Visitation will begin at 5 p.m. on Thursday at the funeral home and will continue until time of the funeral service.
Funeral arrangements are under the guidance of the Sharp Funeral Home in Carroll and online condolences may be left for Rodney's family at www.sharpfuneral.com.
Born on April 25, 1960 at Carroll, Iowa, Rodney Raymond Theulen was the son of Robert and Louise (Heim) Theulen.  He spent his younger years in the Auburn area and attended Auburn-Lake View Schools.  Throughout his working career Rodney was employed at New Hope Village, D & R Bonding, Quality Equipment, SITEL, and most recently owned and operated All American Cab in Carroll.
On August 19, 1999, Rodney was united in marriage to Paula Todt in Carroll, Iowa.  Prior to this marriage, he had two previous marriages.  To these unions he was blessed with four children.  He enjoyed fishing, playing cards, trips to the casino, old cars, camping, eagles, e-bay shopping, his dog Midnight, and pretty much collecting anything.  He was Grandpa Rod to a lot of children and his #1 favorite thing was being a grandpa!
Left to celebrate his life is his wife Paula Theulen of Carroll; his children: Kimberly Beidler of Carroll, Amber (Kameron) Peplinski of Breda, and Jeremy (Megan) Theulen of Scranton; his grandchildren: Jordan and Dawson Beidler, Isaiah, Connor, and Karter Stark, Kameron, Averey, Rayne and Zayne Peplinski, Landyn Irlbeck, and Brayden and Addelyn Theulen; his siblings: Bobby Theulen and friend Deb Selk of Auburn, Randy (Cheri) Theulen of Halbur, and Kathy (Dan) Grossman of Carroll; his brother-in-law, Ron Pietig of Carroll; as well as several nieces, nephews, and other extended relatives.
Rodney was preceded in death by his parents; his daughter, Jennifer; and his sister, Karma Pietig.