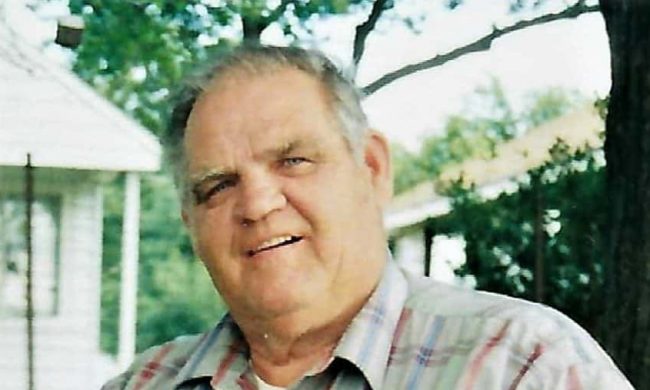 Robert F. "Bob" Howell was born to Edgar F. and Theresa K. Howell in Sherburn, MN, on April 4, 1931. After a very successful High School career that saw Bob become a star basketball player for Dolliver Iowa High School, Bob enlisted in the Air Force in 1950. While stationed at Forbes Air Force Base in Topeka, KS, he met, fell in love with and married the pretty red headed Dixie D. Smith. Their union produced three children; Richard, Sheryl and David; and was to span 53 years. Bob was widowed from his beloved Dixie suddenly in 2008.
Bob was honorably discharged from the Air Force in 1955. After the birth of their first son Richard, Bob was eager to try his hand at farming; near family in Chokio, MN. During this time their second child Sheryl was born. During this time also, he quickly realized his young wife was not accustomed to the isolation of rural farm life and brutal northern winters.
After a couple of hard years they relocated to the east coast and Bob enlisted in the service once again; this time in the Navy. They were stationed first in Annapolis, MD, and then in Norfolk, VA, where third child David was born; and then back to Maryland. Following his hitch in the Navy and his subsequent discharge in 1962, he settled his family in the community of Cape Saint Claire, MD, along the shores of the Magothy and Severn Rivers; and in the shadow of Washington DC.
During this period Bob worked as the General Mgr. of a large and growing chain of dry cleaning stores. Activities around the Chesapeake Bay, the graceful beauty of the community and the history of this region made this a great place to raise a family. This was where they lived for 13 years. At this point both Bob and Dixie started to become homesick for family ties and the simplicity of Midwest living.
In early 1973, they moved their family (minus Richard) to Boone, IA, where Bob once again reinvented himself as a Home Improvement Contractor. During this period he also purchased and managed multiple rental properties in Boone. While in Boone, Bob enjoyed fishing, golfing and woodworking.
In semi-retirement Bob opened and operated "Bud's Pawn Shop" on N. Story St. in Boone. The name Bud coming from a childhood nick-name. He enjoyed meeting interesting people and making deals.
Finally in 2000, Bob and Dixie purchased a home on Black Hawk Lake in Lake View, IA, and settled into full retirement. Now his pursuits were focused upon friends at the lake, painting, fishing, his grandchildren and his great grandchildren. Several years after he was widowed in 2008, Bob found companionship and friendship with Darlene Mohr. They were fortunate to share this wonderful friendship of peers for seven years. Darlene remains a cherished friend of our family.
Bob passed from this life quietly during the overnight hours of March 28, 2019, just shy of his 88th birthday.  At his passing Bob was a resident of the Twilight Acres Nursing Home in Wall Lake, IA. He was preceded in death by his parents Edgar and Theresa; his brothers: Ronald and Eugene; his adopted brother Allen Williamson; his wife Dixie; and his daughter Sheryl. He is survived by his sister Wilma Alderks; sons: Richard (Karen) Howell and David (Lorrie) Howell; 9 grandchildren: Wade (Amy) Howell, Akemi (Austin) Smith, Kristine (Quebin) Jimenez, Levi Howell, Tim Kilker, Kevin Kilker, Kaitlyn Johnson, Robin Napier and Tony Johnson; 8 great grandchildren: Jeremiah Howell, Jericha Howell, Kaiden Howell, Adriana Jimenez, Orlando Jimenez, Quentin Jimenez, Lucca Howell and Amiyah Howell; many extended family members and friends.
Bob will be missed for his subtle humor, his strength of character, his quiet wisdom, his practical jokes, his loyalty to friends and his fierce love and devotion to his family.
The family has requested that instead of flowers, memorials to the Eilert – Auen American Legion  Post #133  in Lake View, IA are preferred.
A Memorial Service will be held in his honor at 11:00 a.m. on May 18, 2019, at the Farber & Otteman Funeral Home ~ 603 3rd. St. ~ in Lake View, IA. There will be a visitation time with the family one hour ahead of the memorial and a lunch to follow at the Lake View VFW. Farber & Otteman Funeral Home of Lake View is in charge of arrangements..