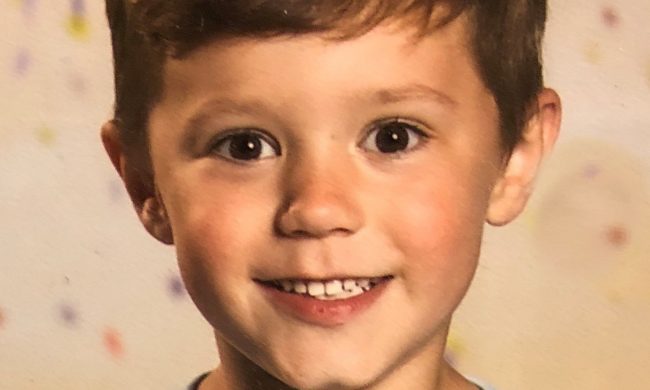 Kadyn Lynn Sporrer, age 6, of Carroll passed away on Saturday, June 8, 2019 at St. Anthony Regional Hospital in Carroll.
     Funeral services will be held at 10:30 A.M. on Friday, June 14, 2019 at Central Church east of Carroll with Pastor Ryan Gallegos officiating.
     Visitation will be held at Central Church from 4:00 – 7:00 P.M. on Thursday where there will be a prayer service held at 7:00 P.M.  Additional visitation will be held at the church on Friday morning from 9:30 A.M. until 10:15 A.M.
     Kadyn is survived by his parents Josh and Kyla Sporrer of Carroll; his brother Jordan (15) and his sister Jersey (11) both of Carroll; his maternal grandmother Linda Culbertson of Bayard; his paternal grandparents Karen Blum (Mike) of Halbur; his paternal great-grandparents Harold and Rita Sporrer of Manning; his God parents: Nick Fraser and Rebecca Sporrer; and many aunts, uncles, and cousins.
     Funeral arrangements are entrusted to the Dahn and Woodhouse Funeral Home of Carroll and online condolences may be left for the family at www.dahnandwoodhouse.com
     In lieu of flowers, a memorial fund has been established in Kadyn's name.  Memorials may be made to The Family of Kadyn Sporrer and may be left at the church, or mailed to Availa Bank c/o The Kadyn Sporrer Memorial Fund 126 W. 6th St. Carroll, Iowa  51401