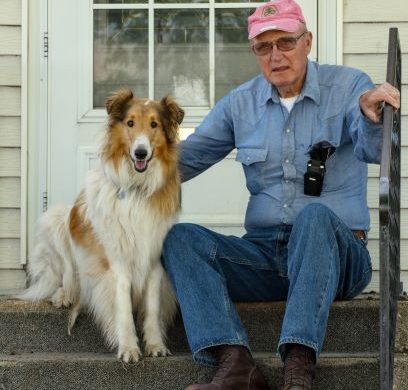 Jim Dougherty, 82, died Tuesday, October 8, 2019 at Shady Oaks Care Center in Lake City from complications of Multiple System Atrophy, a rare form of Parkinson's Disease. Funeral services will be held at 2 p.m. on Saturday, October 12, 2019 at Lampe Funeral Home in Lake City with Pastor Paul Ferderer officiating and burial in the Lake City Cemetery. Visitation will be from 4 to 7 p.m. Friday at Lampe Funeral Home in Lake City with a prayer service at 7 p.m.
James F. Dougherty was born on August 30, 1937, in Lake City, Iowa, to Glen and Katherine (Zeplin) Dougherty. He graduated from Lake City High School in 1956 and then from Iowa State University. He worked for the USDA for four years before returning to farm in 1966. He served in the Army Reserves. On June 26, 1971, Jim married Janet Brown in Fort Dodge, Iowa. He was a member of the
Calhoun County Farm Bureau, an original board member of Central School Preservation, and was an Elm Grove Township Trustee.
Jim is survived by his wife Jan, daughter Darcy (J.) Maulsby, and son Jason all of Lake City; his beloved family dogs Maggie (the Red Heeler) and Libby (the Collie); brother Robert (Jane) Dougherty of Hamilton, Illinois; nieces and nephews Kelly Dougherty, Dan Dougherty, Kerry Dougherty, Vaughn (Tiana) Dougherty and their sons Landen and Dawson, Shawn (Heidi) Dougherty and their son Beau, and Jeff (Stefanie) Dougherty and their sons Brody and Kolton. He was preceded in death by his parents and brother Jack.