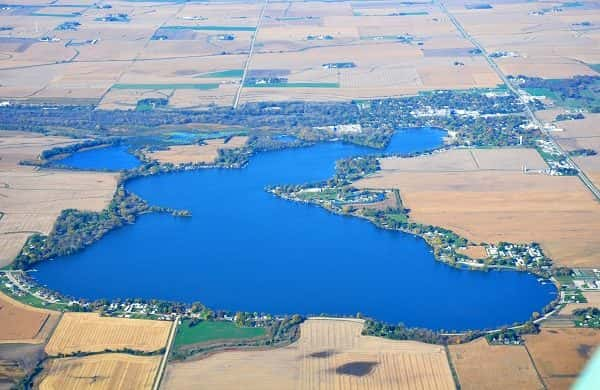 Progress continues at Lake View's newest housing development on the eastern shore of Black Hawk Lake. The developer, Bob Terrell of Ankeny, has been working with city officials for nearly three years to annex the future site of the Landing on East Shore and connect the area to the city existing infrastructure. According to Administrator, Scott Peterson, the Lake View City Council recently approved plats for the four-acre site. While building construction has not started yet, he says a lot there has changed over the summer.
Current plans have infrastructure work at the site finishing up within the next two to three months. Peterson says construction on the first of the units could begin as early as this fall if their tentative timeline holds together and the weather cooperates.
The city is responsible for most of the infrastructure construction, but will recoup some of the cost as the development is added to the property tax roll. When completed, the Landing at East Shore will be comprised of 26 new residences consisting almost entirely of duplex units. Peterson expects it will take several more years before the development is completed.