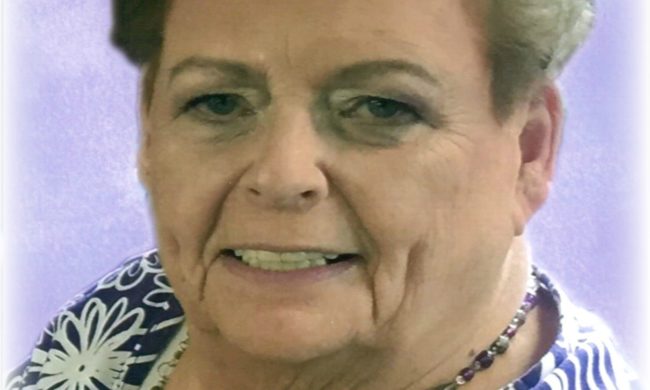 Shirley Heim, age 83 of Lake View, IA, passed away on Monday, June 29, 2020 at Black Hawk Life Care Center in Lake View, IA. Shirley Lee Heim was born on June 18, 1937 to parents William and Josephine (Flink) Drost in Boyer, IA. She grew up in Boyer where she attended grade school and graduated from Wall Lake high school with the class of 1955. Shirley was baptized into faith at the Wheatland Presbyterian Church.
On April 15, 1956, Shirley was united in marriage to Marvin "Red" Auen. They were blessed with four children: Becky, Bruce, Cindy and Brian. They later divorced. Shirley and her family lived in Lake View where she worked at McCrery Roast Clinic, Nobles Manufacturing and Quinn Popcorn. Shirley was also a member of the 1st Congregational United Church of Christ in Lake View and worked as a custodian there for several years. She enjoyed making banners and donating them to the church as well.
On July 16, 1983, Shirley married Les Heim. Together, they liked to travel, attended activities their grandchildren were in and spend time with family. Shirley will be remembered for her baking and cooking, especially her big pancakes. In her free time, she enjoyed sewing and making Christmas stockings for people. She liked playing cards, loved the color purple and tulips.
Those left to cherish her memory include her children: Becky Schade of Lake View, IA, Bruce (Kathy) Auen of Lake View, IA, Cindy (Bruce) Wright of Council Bluffs, IA, Brian Auen of Riverside, FL and Sheryl (Nathan) Sporaa of Madrid, IA; grandchildren: Jacob (Sandy) Schade, Brice Schade, Chelsi (Karlton) Hector, E.J. Dougherty, Robbie (Joni) Hansen, Chad (Jenna) Auen, Dustin Auen, Cody Auen, Caiden Auen, Logan Wright, Morgan Wright, Jake Wright, Joshua Auen, Alexandrea Auen, Trish, Zack and Max Sporaa; 15 great-grandchildren; one great-great-grandchild; brothers: Bill (Helen) Drost of Morristown, TN and David (Teddy) Drost of Olatha, KS; sisters: DiAnn Riedell of Urbandale, IA and Marti (Bruce) Nettleton of Jacksonville, FL; and many nieces, nephews, extended family members and friends.
Shirley was preceded in death by her parents; husband Les; step-son Doug Heim; granddaughter Amanda Auen, a great-granddaughter and parents-in-law.
Private family funeral services will be held at 10:30 a.m., Monday, July 6, 2020 at the 1st Congregational United Church of Christ in Lake View, IA. Burial will take place at the Ferguson Cemetery in Lake View. Public visitation will be held Sunday, July 5, 2020 from 3:00-6:00 p.m., at the Farber & Otteman Funeral Home in Lake View IA.