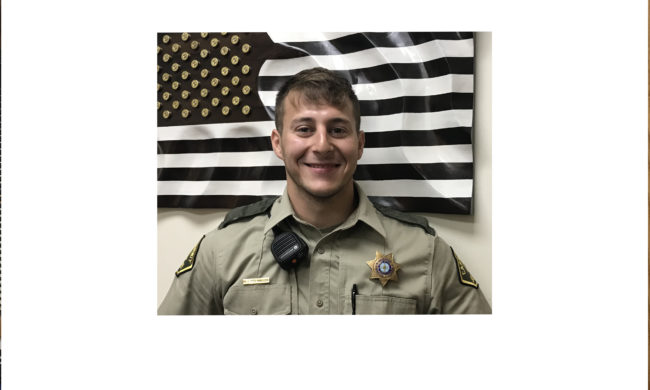 The Carroll County Sheriff Office's newest deputy, Austin Sibenaller, says his interest in this field started from a very young age.
The Roselle native lived in Ankeny for three years. During that time, he studied for his associate degree in criminal justice and returned to Roselle this spring. He says this career opportunity coming from Sheriff, Ken Pingrey, was one he just couldn't pass up.
Sibenaller officially joined the force in mid-July and has jumped right into training. The majority of his time is spent riding with and learning from the other deputies.
One of the things that Sibenaller says has stood out since he joined the department is the family-like atmosphere.
With the construction of the new jail, Sibenaller says it is an exciting time to have become a deputy and he is looking forward to being a part of this next step into their future. And as he works throughout the county now and after he completes more training, he wants everyone to know that there is an all-around advantage to his having grown up in this area.
For the next part of his training, Sibenaller will attend the Iowa Law Enforcement Academy in Johnston from Aug. 31 into December.