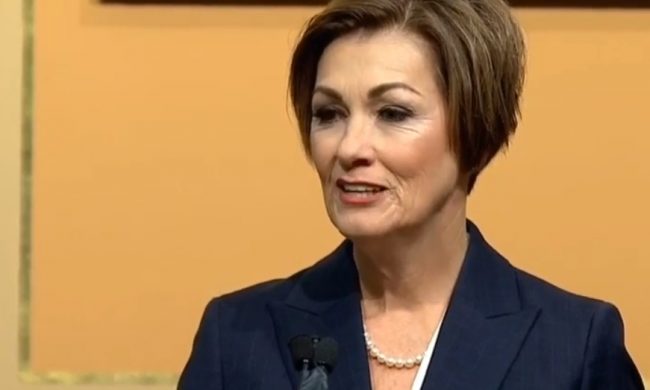 Gov. Kim Reynolds reported our state is strong as she presented her Condition of the State address earlier this week. But she says it has been a challenge for those responsible for Iowa's number one industry, agriculture.
She says that doesn't mean we sit back and wait for someone to fight for our interests. It is up to us to turn these challenges into opportunities for growth.
Part of this plan to provide opportunity and growth for farmers as well as other businesses and residents is to address the devastating flooding that occurred last year.
These are just a few parts of Gov. Reynolds' overall vision for this legislative year. She is also providing dollars to support maternal health and for the protection of the unborn, to provide internet broadband connectivity to every resident, no matter where they live with another $15 million in funding, continue to support educational opportunities for people of all ages and work to bring affordable and accessible child care to all wage earners. To accomplish this last goal, Reynolds proposes an increase in the early childhood tax credits; doubling it from the current $45,000 to $90,000 in annual income for qualification.