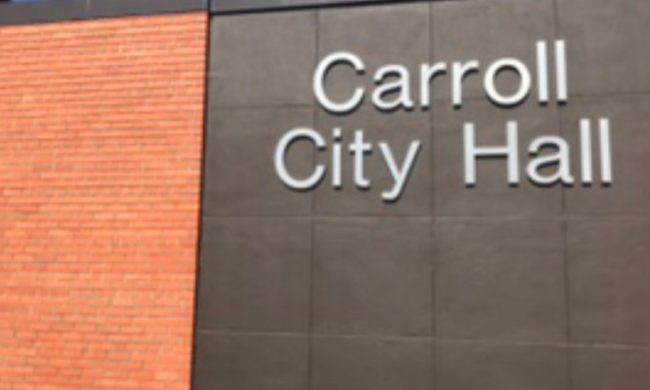 Following Monday's discussion between rental property owners, renters and the Carroll City Council, city staff has set a date for a special meeting on the proposed Rental Housing Code and associated inspections. City Manager, Mike Pogge-Weaver, says they are asking all interested parties to begin participation prior to the March 9 workshop at the City Council's regular meeting.
This will also give them time to organize comments and questions.
Comments will be included exactly as they are submitted. This information will then be made available to the public for review online at the city's website by 5 p.m. Thursday, March 5. The goal, according to Pogge-Weaver, is to be able to work through some of the questions raised at previous meetings.
One of the major topics of conversation from the landlords has been about the proposed annual inspection fee of $35 per unit in a building and an additional $10 for the rest. This also includes a free inspection and then added charges for those properties requiring more inspections. Pogge-Weaver stresses they are not the "shag carpet police." This code is being developed in the interest of public safety.
Currently, the city has no ordinance to fall back on when a complaint comes in about a rental property. They cannot access these properties for an inspection and there is nothing in writing that would delineate what types of issues would have to be fixed. Pogge-Weaver says they want to work with people and be a partner in this, but to also have the tools they need to get the job done. Again, submissions will be due by 5 p.m. Thursday, Feb. 27. They can be sent by email to cityofcarroll@cityofcarroll.com or dropped off in person at City Hall at 627 N. Adams Street. Anyone with questions can call 792-1000. A link to the code can be found below.
____________________________________