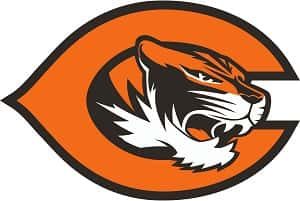 The Carroll Community School District (CCSD) Board of Education will meet an hour earlier than usual for their February meeting as they dive into budget preparations. The Monday, Feb. 17 meeting is scheduled to begin at 4:30 p.m., and Superintendent, Dr. Casey Berlau, says they will be conducting a thorough review of the district's finances.
The state legislature is currently in the process of determining the State Supplemental Aid (SSA) amount. Berlau predicts it will likely be between 2.1 percent and 2.5 percent. If so, this would be one of the largest increases in recent memory, and some of the district's budgetary decisions will depend on what amount the state ends up choosing. They will shift their focus back to more regular matters once the hour-long workshop has finished. Their first item of business will be to hold a public hearing on the 2020-21 school year calendar. Berlau says it closely resembles the 2019-20 calendar.
Currently, the proposed calendar has classes beginning Aug. 25 and dismissing on May 21, 2021. Administrative reports are next on the agenda. Staff members from the Adams and Fairview buildings will share details about ongoing initiatives at their schools, and the board will hear reports from the superintendent and building principals. They will also consider approving the first or second reading of nine new or updated board policies. Nine applications for voluntary early retirement were approved at the January meeting. Berlau says they are planning to use this opportunity to update job descriptions for some of these positions and then some.
The final items of business on the agenda are business office reports and a closed session for a scheduled superintendent evaluation. The school board will convene Monday, Feb. 17 at 4:30 p.m. in the boardroom at the Adams Elementary School. The public is invited and encouraged to attend. The full agenda can be found included with this story on our website.
______