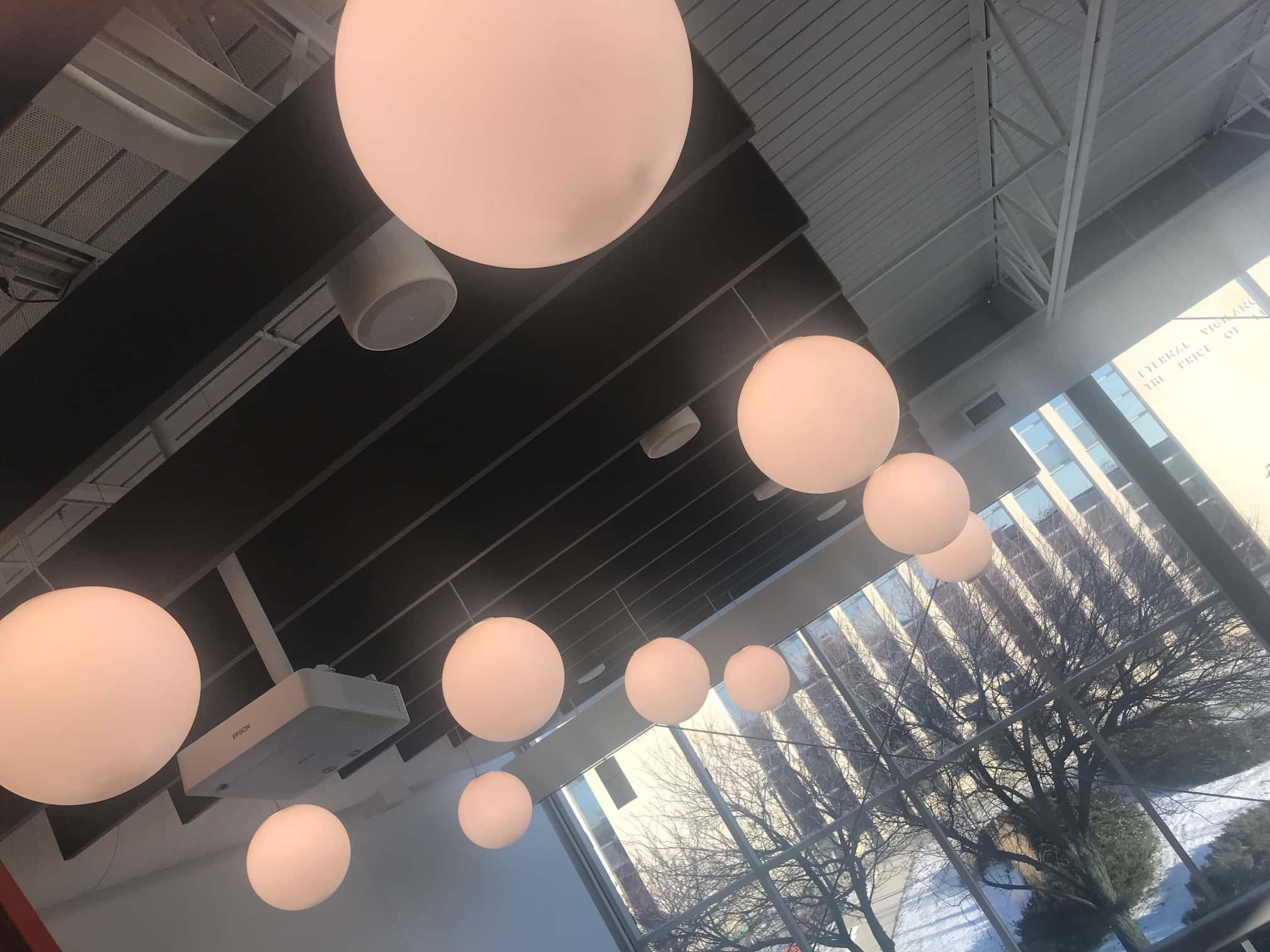 The opening date for the newly renovated Carroll Public Library has come and gone, uncelebrated, as it was delayed yet again, this time for a global pandemic. All of the materials and supplies are now in their new space, but the construction bills continue to roll in and the City of Carroll was recently presented with change order number 10 on the project. City Manager, Mike Pogge-Weaver explained the reason for this final change order.
The majority of this expense went to the installation of a sheet metal band above the windows. Other items included a change to the access card system, a bulkhead for the social stairway and some minor charges for drywall patching and interior finishes. There was also a $1,220 credit for window film. Pogge-Weaver detailed the impact this has on the overall budget.
The budget did include a contingency fund of $362,088. This was exceeded with the ninth change order by $13,397. With this 10th change order, that fund will have been exceeded by $26,733. Pogge-Weaver pointed out, however, that cost savings in other line items will more than cover these necessary changes.
Although the planned grand opening celebrations and tours had to be cancelled due to the coronavirus outbreak, the city will be working on a celebration once this state of emergency has passed. In the interim, library staff have developed a curbside pickup program from 2 p.m. to 6 p.m. on Tuesdays and Thursdays. More details on that can be found through the link included below.
_______________________________________
Details on curbside pickup, link to CBC story: https://www.1380kcim.com/news/2020/carroll-public-begins-offering-curbside-pickups-for-patrons/