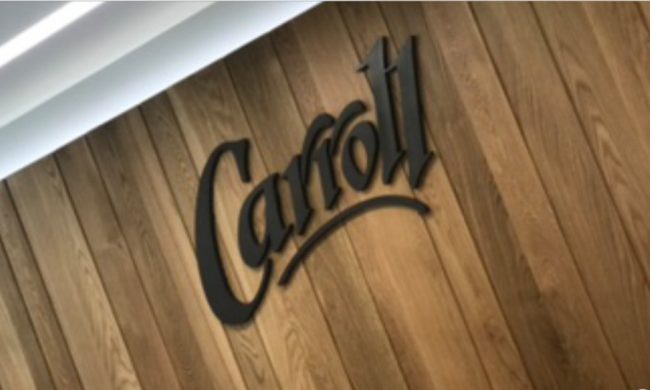 The City of Carroll is moving the date of their next regular meeting in recognition of Memorial Day, and will convene virtually at 5:15 p.m. on Tuesday, May 26. The council will start with two ordinances, one of them that addresses right-of-way and easement use fees that need to be changed due to increases in concrete and staffing costs. City Manager, Mike Pogge-Weaver, says in the second ordinance, they will review a proposed change to solid waste collection fees.
This is being proposed over a three-year span with a single-family rate of $13.48 effective July 1 of this year that will increase to $13.98 on July 1, 2021 and to $14.73 on July 1, 2023. The council will hold two public hearings; one for a second budget amendment on the costs of a replacement door at the Carroll Police Department and a new router at City Hall. The second, Pogge-Weaver says, is for the pass-through of dollars from a Community Development Block Grant restaurant gift card program.
Other items on the agenda include a contract with a new cleaning service for City Hall and a review for acceptance of bids for the Fiscal Year (FY) 2020 through 2022 audits. The city received five bids for this work with Feldman & Company CPAs, PC of Carroll submitting the lowest bid. The council is also going to be asked to discuss the Carroll Rec Center bond referendum. The work being proposed has been discussed for over a decade and the latest plans include the addition of gym space, changes to the indoor pool and improving the existing locker rooms while adding family changing rooms as well as an elevated walking track. However, Pogge-Weaver says, this time the conversation is taking place within the framework of a pandemic.
9008                 Pogge-Weaver                   "forward with that"             (29)
Pogge-Weaver says it is prudent to determine a course of action now as the current environment and increased uncertainties could make a successful referendum a more difficult prospect. In addition, the council will hear evidence in a vicious dog appeal from a May 10 incident involving a dog that allegedly attacked and injured another dog. Details on how to access Tuesday's meeting and a link to the agenda and full packet of information can be found below.
________________________________________
Link to meeting agenda and packet: https://www.cityofcarroll.com/Uploads/agendas-minutes2019-2020/CouncilAgendaPacket05262020pack.pdf