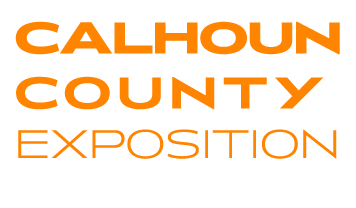 The Calhoun County Expo kicks off the 2020 fair season for the listening area next week, but adjustments to the schedule had to be made to account for the coronavirus pandemic. The Expo runs from Monday, July 6 through Saturday, July 11. Board President, Kelly Meyer, says they have cut most of the entertainment items from this year's schedule and are returning to the Exposition's origins.
Meyer adds the Expo is something almost everybody in Calhoun County looks forward to every year. With attendance likely to be significantly below usual levels, Meyer says they will be trying out something new this year by livestreaming many of the shows and activities to give as many people as possible a chance to enjoy the festivities.
According to Meyer, the decision to make sweeping changes to the schedule was a difficult one, but it could not be avoided. However, he says there are still some can't-miss items on the agenda.
He adds people planning to attend are encouraged to practice social distancing while at the fairgrounds and to wear masks when social distancing is not possible. The full 2020 Calhoun County Expo schedule and fairbook can be found by following the links included below.
______