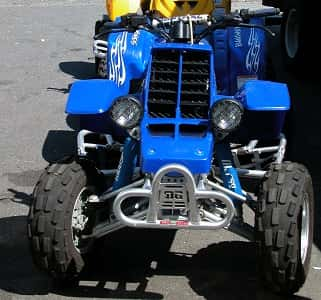 ATV and UTV owners in Audubon will potentially be able to operate their off-road vehicles within city limits as soon as this spring. Clerk, Joe Foran, says the council discussed a potential change to city code during their meeting earlier this week.
The council did not take any formal action at Monday's meeting, but they have scheduled a work session for Monday, Feb. 24 to discuss how the ordinance will be worded. Foran says they will likely follow the county's existing regulations for ATVs and UTVs on roadways if they do decide to make a change.
The county ordinance requires operators to possess a valid driver's license, and vehicles must be registered with the applicable government agencies, be equipped with front and rear lights and carry at least liability insurance. Foran says the city council started considering the change after they received requests from multiple residents.
It is unlikely that the change will be implemented yet this winter. Foran expects the first reading will occur at the March 9 meeting. New ordinances require three readings before they can be adopted, so May would be the earliest it could be approved by the council. The full Audubon County ATV and UTV ordinance can be found included with this story on our website.