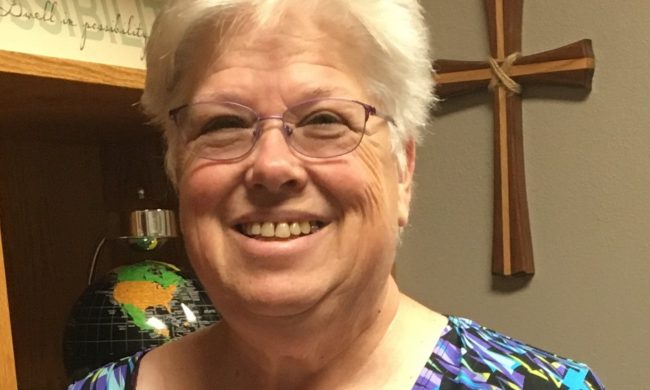 The Carroll Community School District Board of Education elections will be included on the midterm ballots Tuesday, Nov. 5. There are three open at-large seats with five candidates vying for the spots. Newcomer, Pastor Cindy Johnson with St. John Evangelical Lutheran Church, says this is the first office she has ever sought, and that she chose to run now because she has fallen in love with Carroll.
Johnson spent much of her youth in northwest Iowa, but graduated from Coon Rapids High School. After spending some time back in the Le Mars area and a few years in California, she attended seminary school in Dubuque. Johnson says that one of her strongest attributes as a board member would be her ability to bring people of different backgrounds and mindsets together. She knows it is going to be a very difficult job, but the hard work is worth it for the benefit of the students.
A loss in population in both the city and county of Carroll, according to Johnson, will require the future school board members to be very careful with the funding they have as student numbers may decline. She says she knows city leaders continually strive to bring families to the community, and the schools are a vital part of the package that can draw these people to choose Carroll. Johnson adds she has been doing her homework to prepare for a seat at the table.
This, she says can make a huge difference to a district and that residents need to contact their local legislators about the silos of money. Johnson is campaigning by simply talking with residents and district voters, reminding everyone that Carroll is a great place to live.
And as she asks for votes, she wants people to know that she will bring a voice and a vision to the board.
Interviews with the other candidates: incumbents Jon Sampson, Brad Jorgensen and Karen Friedlein along with Onica Ulveling are also available online at Carroll Broadcasting dot com.