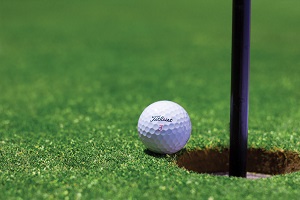 The second annual Breda Firefighter's Association golf outing and fundraiser is this weekend, and there is still time for teams to get registered to participate. The four-person best ball tournament begins with a shotgun start at 1 p.m. on Saturday, July 13 at the Breda Golf Course. Matt Koster, one of the event's organizers and a six-year veteran of the Breda Fire Department, says up to 20 teams can register and they would like to have every slot filled when they tee off.
Koster understands that not everybody enjoys golf, so they have added some new activities this year, including a community dinner and silent auction.
The cost for dinner is simply a free-will donation to the department, and the silent auction will be open from 1 p.m. until 8 p.m. on Saturday. While the outing is a fundraiser, Koster says their main goal is to connect with the people they serve.
Any money raised from the event will be used to help purchase new bunker gear for the firefighters, which Koster says is really starting to show its age.
Interested golfers are asked to register their teams as soon as possible by contacting Koster at 712-830-5926.