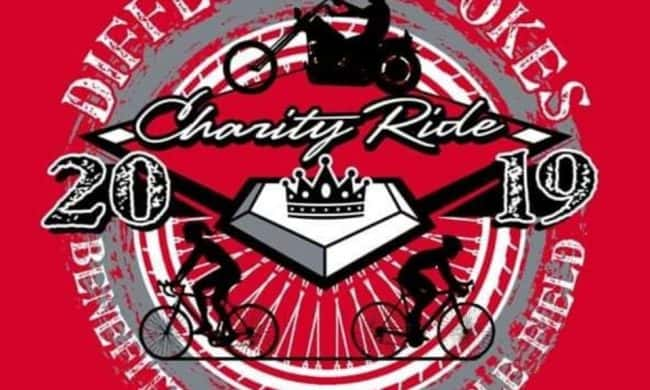 As the rubberized surface is scheduled to go down at Kellan's Kingdom all-inclusive playground at Northeast Park within the week, Pat and Alie Tigges, parents of the playground's namesake, Kellan, are busy continuing to work on fundraising for a tandem project, the proposed Miracle Field baseball/softball complex. In the previous two years, the Different Spokes Charity Ride has raised money for the playground, but this year the proceeds will be going towards that Miracle Field. Alie says the idea was born after local resident, Bowe Kinkaid, heard news reports about Kellan's Kingdom. He reached out to Alie and then came up with this ride and auctions in support of their efforts.
The ride is designed to also be all-inclusive, so if you are on a bicycle or motorcycle or want to join in your car, truck or motorhome, there is room and a route for all. Pat says bicyclists will be able to hop onto the Sauk Rail Trail at Whiskey Run in Maple River and the motorized vehicles will have their road route mapped out from there as well.
Motorized vehicles will be traveling up to the Boyer Valley area, down to Coon Rapids with several stops in between before returning back to Whiskey Run for food, auctions and the band. Alie and Pat say that every year, they like to put out a challenge.
And the couple says there are some phenomenal auction items at all price points available.
The items can be found on the Different Spokes Charity Ride Facebook page, and Alie says even if you can't be there, you can contact them about placing a bid and they will take care of that for you. Registration will begin at Whiskey Run Saturday at 10 a.m. and the ride will start 11:15 a.m.