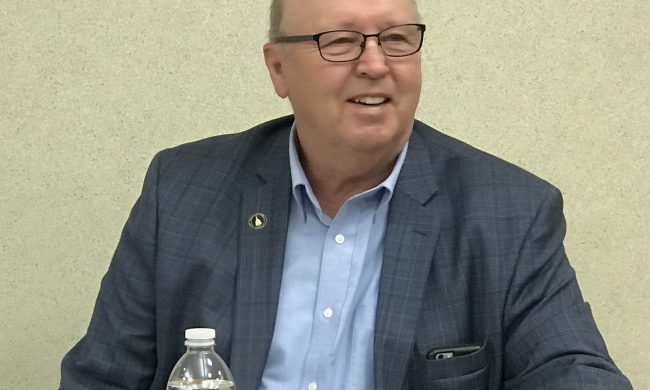 One of the topics brought up for discussion at last Friday's Carroll Chamber of Commerce Legislative Forum was the proposed addition of work requirements for individuals eligible for the state's Supplemental Nutrition Assistance Program (SNAP). According to Sixth District Senator, Mark Segebart, the motivation behind the bill dates back to 2013, when the legislature expanded Medicaid to include people whose income was below 150 percent of the poverty level, adding an additional 150,000 Iowans in the process. Segebart says this made income, not disability, the prime reason many of these individuals were on Medicaid.
Segebart says the Senate bill does not create work requirements for all recipients. It instead requires only specific individuals to spend at least 20 hours per week working, volunteering or participating in similar activities.
The exact definition of a Work Fair program has not yet been established, but Segebart adds that will likely be determined later by the Department of Human Services (DHS) and Iowa Workforce Development. Segebart stresses the requirements only affect a portion of the people enrolled in Medicaid and SNAP.
The bill now moves to the Senate floor for debate after advancing through the March 8 funnel. Opponents to the bill have expressed concerns it would remove some of the estimated 60,000 people impacted by the changes from Medicaid.