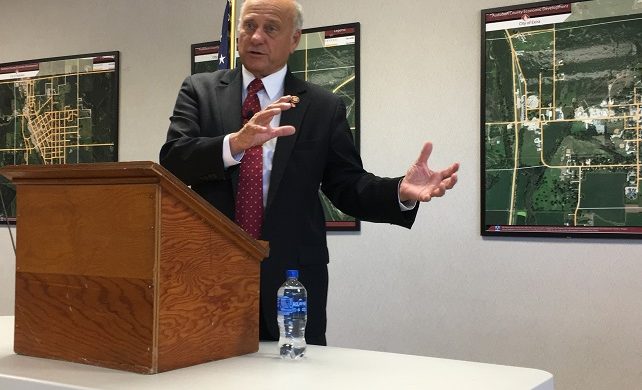 Iowa Fourth District Representative, Steve King, says illegal immigration is creating more problems in Washington, D.C. than just disagreements over policy. According to him, United States Customs and Border Protection agents intercept approximately 4,000 individuals attempting to enter the country daily. King says that number is startlingly high, and the implications are concerning to him.
King adds he only included the number of individuals captured at the southern border. The U.S. Border Patrol estimates they interdict between 25 percent to 33 percent of attempted border crossings, and he says that has a direct impact on the number of seats in the House of Representatives.
He says undocumented immigrants also appear to influence congressional elections. During the 2018 midterms, 313,251 votes were cast in King's district. King compared voter turnout here with California's 21st District, which has about 40,000 fewer residents than Iowa's Fourth.
He adds this has always been about the rule of law and his efforts to restore America's respect for that. King made his comments last week during a town hall meeting in Audubon County.