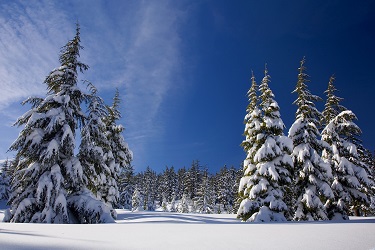 Carroll County Conservation is now accepting reservations for their annual Minnesota Avian Adventure. For the last six years, the Carroll and Sac County Conservation Boards have teamed up to take around 30 people to the Sax-Zim Bog for a multi-day trip into the frozen north. Naturalist, Matt Wetrich, says the nearly 100 square mile nature preserve is one of the most beautiful places in the country that gives participants the chance to see wildlife not seen anywhere else.
If sounds like too much information process, he says not to worry. The trip is designed to accommodate all skill and interest levels. According to Wetrich, all participants will need to do is enjoy the experience.
The trip's cost ranges from $475 to $690 per person, depending on lodging preferences. Wetrich says it is a great deal for this type of excursion.
This year's trip departs on Friday, Feb. 7 and returns Monday, Feb. 10. Registration is requested by Monday, Jan. 6 to ensure enough time for hotel and transportation arrangements. For more information or to reserve your spot, contact Wetrich using the contact points included with this story on our website.
______
Swan Lake Conservation Education Center
Phone: 712-792-4614
Email: matt@carrollcountyiowa.org