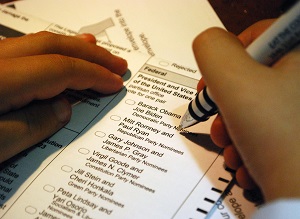 A proposed new tax will be on the ballot in Audubon during the November elections. According to City Clerk, Joe Foran, the council has approved a resolution bringing a seven-percent hotel/motel tax to voters. Property owners are often wary when they hear the words "new tax," but Foran says there is something important they need to understand about the ballot item.
The City of Audubon has only one business that would be subject to this tax, and that is Waspy's on U.S. Highway 71. While it has hotel and motel in the name, Foran says the tax would not significantly impact their bottom line.
Foran adds the council generally tries to avoid raising or adding taxes whenever possible. However, several recent projects, such as the Audubon Recreation Center or increased economic development plans, have made the city's budget tighter than usual.
After much research, Foran says the hotel/motel tax was one of the few options that would increase the city's revenue without negatively impacting residents or businesses.