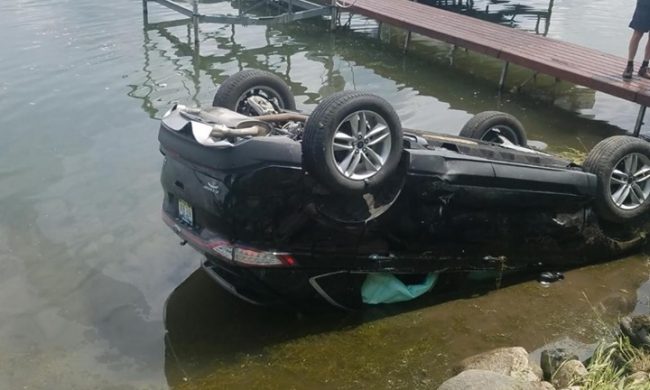 Two occupants in a vehicle that ended up in Black Hawk Lake on Wednesday are lucky to have escaped serious injury. Lake View Police Chief, Royce Kemmann, says they were dispatched to the scene in the 400 block of North State Road in Lake View at about 2:45 p.m.
The Sac County Emergency Medical Services personnel evaluated the two occupants at the scene and they declined transport for treatment. Kemmann says there were several other agencies that assisted.
The Lake View Fire Department did not need to use mechanical means to get the occupants out, but Kemmann says they did break the windows.
The heavy-duty wrecker was one on a semi chassis that Kemmann says was needed to get the vehicle up and over the embankment. The names of those involved have not yet been released as an investigation into the incident is ongoing.
~Photos courtesy of the Lake View Police Department