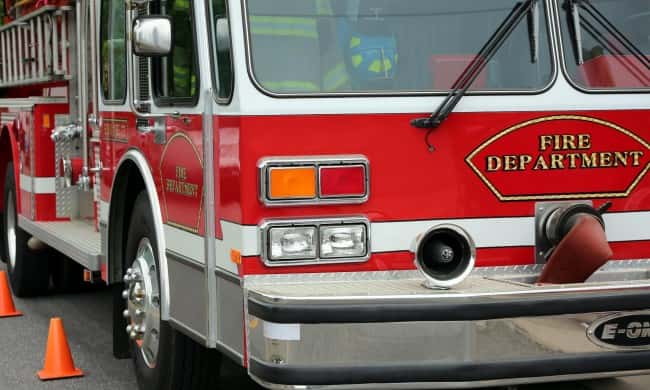 On Monday, May 6, a Carroll family was lucky to have escaped unharmed after a garage fire spread to the main part of their home at 817 San Salvador Ave. However, it was estimated that there was up to $200,000 in smoke, fire and water damage done to the Tim and Andrea Flug home. The structure is not safe for occupancy and the family has had to move in with relatives. Andrea says it was a devastating experience.
She adds they have received numerous donations already from the very caring people of this area.
Nicole Long, with Wendl's Weapons, says Tim is a big part of their work family and they knew they needed to get a supportive effort going as soon as they heard about the fire.
Raffle items totaling more than $5,000 in value will be given to one lucky person with all proceeds going to the Flug family.
Long says the tickets are $50 each or five for $225. You don't need to be present to win, and raffle tickets can be purchased at Wendl's Weapons or over the phone at 712-775-2338. They will have worker's at the Saturday, June 1 Harley Davidson of Carroll Rock & Ride. Tickets will be sold until 4:30 p.m. on June 1 and the drawing will be held at 5 p.m. More information about the raffle items can be found through the contact points included below. In addition, on Sunday, May 19, there will be food and drinks and a silent auction at Veteran's Memorial Park in Carroll from 5 p.m. to 8 p.m.
____________________________________
Facebook: Wendl's Weapons
Online: www.wendlsweapons.com