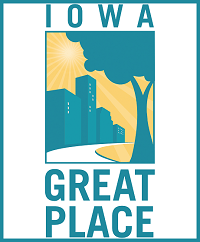 The City of Lake View has joined two other local communities, Coon Rapids and Manning, as an Iowa Great Place. The Iowa Great Places program, which is administered by the Iowa Department of Cultural Affairs, serves to recognize places that have a strong vision for innovation and continually work to enhance the vitality and quality of life for their residents. City Administrator, Scott Peterson, says officials are thrilled with the new designation and credits the Lake View Hometown Pride Committee for making the acknowledgement possible.
Lake View's economy is largely based on visitors to Black Hawk Lake, and Peterson believes becoming an Iowa Great Place will bring some welcome attention to the Sac County community and its attractions. Lake View needed to show that it followed through on its commitment to its residents in the past to be eligible for the designation, and Peterson says it also helped them lay out a road map for the future.
Peterson says city staff, volunteers and residents have really pulled together over the past several years to make community development the focus of almost everything that goes on in town. Peterson says becoming an Iowa Great Place is confirmation that Lake View is on the right course, and there will be more improvements to come.
A few benefits of the designation are access to professional development tools and eligibility for grants from the state, which total $205,000 on average. For more information on Iowa's Great Places, follow the link included with this story on our website.
______
https://iowaculture.gov/about-us/about/grants/iowa-great-places