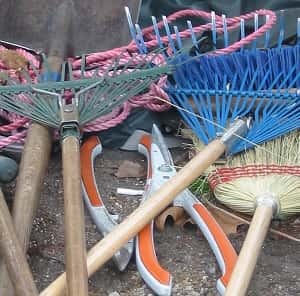 Students at Kuemper Catholic High School are searching for jobs from local people in need as they prepare for their annual fall service day later this month. This year's event will take place on the afternoon of Wednesday, Oct. 30 from 1 p.m. to 3:30 p.m., and everybody in ninth grade through 12th grade finds a way to participate in some way. Junior, Aislinn Haefs, says service day is a way for young people to be active in the community and have some fun while they are at it.
Senior, Theresa Borkowski, adds service day also falls in line with Kuemper's goal of preparing students for a life of giving back to their community and helping others.
An issue that comes up almost every year is a lack of jobs for the students to complete, and Haefs says they are inviting people from the county to submit their ideas.
That contact information can also be found included with this story on our website. Borkowski says students look forward to service day every fall and thanks everybody for taking time to submit their ideas.
The deadline for project submissions is Thursday, Oct. 24. In the event too many jobs are suggested, they will be completed based on need and student availability.
_____
Nicole Martin
712-792-3313
nbmartin@kuemper.org