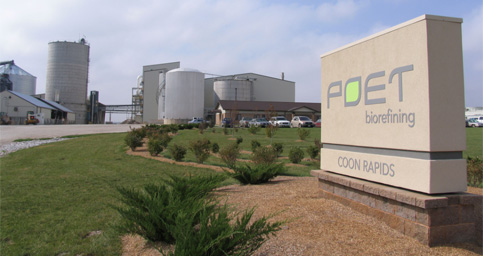 The biofuels industry has started to cut back production with some refineries temporarily closing their doors following the approval of another 31 waivers for Renewable Fuel Standard (RFS) small refinery exemptions (SRE) by the Environmental Protection Agency (EPA). POET Biorefining is one of the world's largest producers with 10 plants in Iowa, including one just east of Coon Rapids, and they have cut production at half of their facilities nationwide. Gov. Kim Reynolds says she cannot stand by while the EPA chips away at a large part of Iowa's economy.
POET execs released a statement last month after idling a bioprocessing facility in Indiana blaming the EPA's broad approval of SREs for stifling demand and industry growth. Several other smaller producers have also idled refineries, citing low margins. Reynolds says the EPA is reneging on President Trump's promise to farmers.
The Trump administration was expected to make an announcement regarding ethanol after tweeting his administration was working on an ethanol package, but that was delayed due to Hurricane Dorian. Reynolds says she does not know what the plan will entail.
Whatever it contains, Reynolds encourages Trump to follow through on his commitment to the RFS.