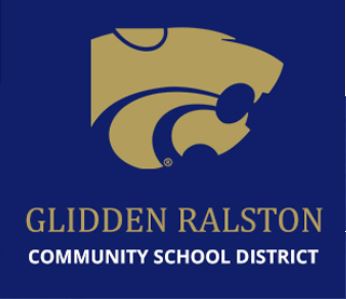 The start of the 2019-2020 school year is at the end of next week for the Glidden-Ralston Community School District. After several months of being almost vacant, the nearly 100-year-old building will be bustling with activity for the first day of classes on Friday, Aug. 23. Superintendent, Kreg Lensch, says returning students and staff will notice a few changes throughout the building and grounds.
In addition to the physical changes, Lensch notes several longtime educators have retired, requiring the district to bring in several new teachers at the elementary and high school levels, which he says has gotten more and more difficult over the years.
He adds district officials are pleased to be moving into the new school year with a full teaching staff. Lensch says many of the board policies are remaining the same, but they have changed how parents and guardians will handle drop-offs and pick-ups.
Lensch is beginning his 30th year of working in education. What he has learned over the last three decades is that most students will not admit it, but they are excited to get back to school.
Teachers return to start their preparations for the upcoming school year on Tuesday, Aug. 20, and Jimmy Casas, a speaker and best-selling author, will host a workshop with staff on Wednesday, Aug. 21 to teach them how to build a positive culture within the district. Glidden-Ralston's back-to-school open house is also on Wednesday, from 5 p.m. to 6 p.m. And again, the first day of classes falls on Friday, Aug. 23.