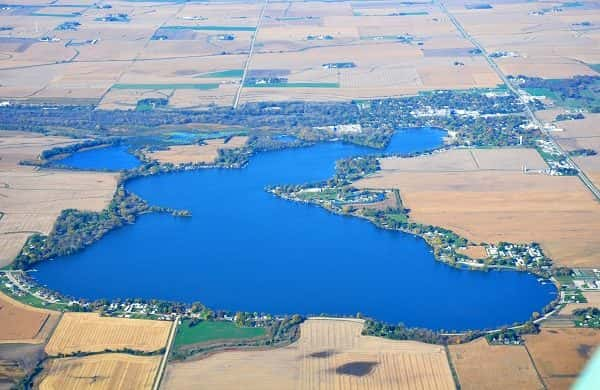 Construction on a new housing development located near Black Hawk Lake's eastern shore is expected to begin soon, and Lake View officials have taken steps to incorporate green infrastructure into the project. The proposal for increased sustainability at the site was presented to the city council last week, and Administrator, Scott Peterson, says everybody appeared to be on board from the start.
Water quality has become a top priority for local officials with the formation of the Black Hawk Lake Protective Association, development of the Black Hawk Lake Water Quality Project, the purchase of a new aquatic vegetation harvester and more. Peterson explains how these bio-retention cells will function.
The plants contained in the bio-retention cell naturally remove contaminants and then release clean water into the lake without the need for mechanical filtration. Ankeny-based property developer, Bob Terrell, included these plans in his designs to comply with a May 2018 ordinance change, which requires housing developments to incorporate on-site water management systems. A start date for infrastructure installation at the development site has not been set, but Peterson says it could begin yet this year.
Terrell first expressed interest in building new housing units several years ago and a development agreement was finally reached earlier this summer. Once completed, the development will add 26 new units to Lake View's housing stock.