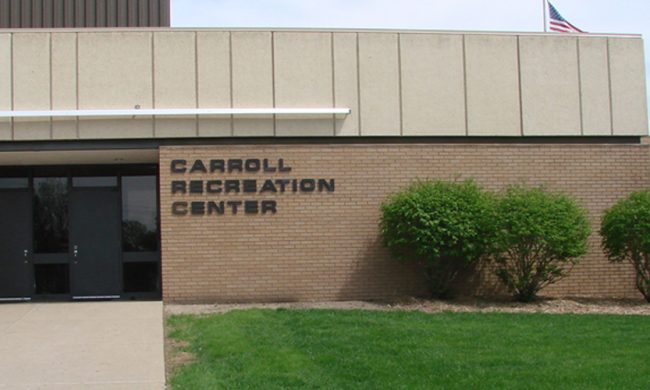 The first Carroll City Council meeting of May will be called to order Monday, at 5:15 p.m. in the Adams Elementary School board conference room. City Manager, Mike Pogge-Weaver, says it is a pretty heavy agenda. The good news is that one of the items, the Fiscal Year 2020 Health Insurance renewals are flat for the year.
The council will also review a contract for services on the Carroll Rec Center building improvements. Requests for Quotes (RFQ) were distributed for architectural services and the pool was narrowed by a sub-committee to FEH and RDG. The committee has recommended RDG and the council will review their proposal.
If approved, construction could start next spring. Pogge-Weaver says this would move the timeline up about nine months and into a different fiscal year. Financial advisor, Susanne Gerlach with PFM, was contacted to ensure the plan would still work within the city's debt capacity and keep the levy at that $1.81 target.
Although construction costs would drop about $400,000 as well, the potential $9.5 million projected cost is being left as is in the event the committee opts to include an elevated walking track. The council will also review bids for custom fire apparatus, the annual salary resolution, hold a public hearing on the 2019 trails projects—that include a piece along Grant Road and a section by the sports complex.
They will be presented with costs of audio and visual equipment for the Carroll Public Library and City Hall and consider inviting developers to present proposals on plans for demolition and rebuilding at 224 N. Main St., the location of a property recently deemed dangerous. A full meeting packet can be found by following the link included below.
____________________________________________
http://www.cityofcarroll.com/Uploads/agendas-minutes2019/CouncilAgendaPacket051319pack.pdf