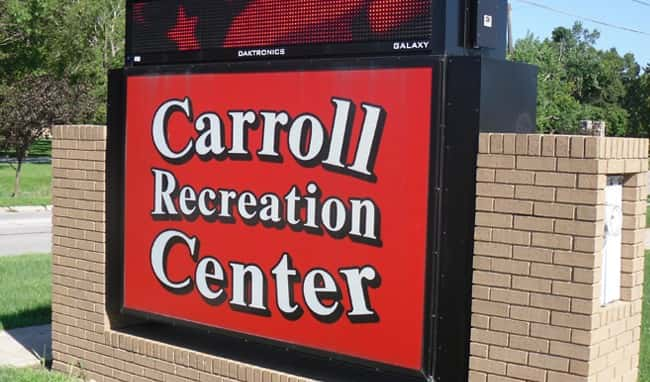 Since 2006, the Carroll City Council included renovations to the Carroll Rec Center in their long-term Capital Improvement Plan. This group is now working to move forward with a proposal that includes an update to the indoor pool and locker rooms, added space in the gymnasium and possibly an elevated walking track. On Monday night, the first order of business in moving toward a voter referendum on the estimated $9.5 million project was to decide on a timeline. City Manager, Mike Pogge-Weaver, presented the option of moving from a March 3, 2020 referendum to one on Nov. 5, 2019 instead.
These scenarios show some savings with the accelerated schedule.
They could also realize an estimated $430,000 in inflationary savings, but that may remain in the projection to provide room for the elevated walking track. Carolyn Siemann thanked the city staff members for considering this alternative and the different scenarios presented by RDG. LaVern Dirkx asked about the pool closure timeline, but was assured that no matter which was chosen, they would need to close the indoor pool. Mike Kots said he is not sure that moving the referendum ahead is the right choice.
Dirkx said he believes the $400,000 savings overrides that and he is not sure that would make the referendum pass or fail. Kots added they have been over this issue in the past.
Pogge-Weaver reminded everyone approval of this does not guarantee they will go to referendum in November, it is really to move ahead in trying to achieve that if at all possible. The accelerated timeline passed on a unanimous vote.