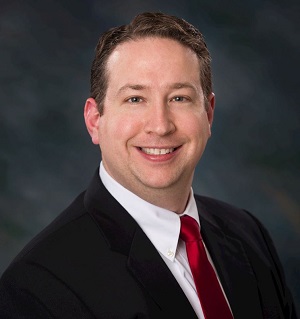 Dr. Kyle Ulveling, a cardiologist at the Iowa Heart Center on the St. Anthony Regional Hospital campus in Carroll, has been re-elected to serve as chair of the Iowa Board of Medicine. Ulveling was chosen by his peers during the board's annual organizational meeting on April 12. He will be entering his third term in the position. He says he is proud to head the agency that plays a vital role in maintaining the high quality of healthcare in the state.
The board consists of both physicians and non-physicians, and its members can serve up to three three-year terms. The Iowa Board of Medicine's primary purpose is to license and regulate physicians, and meetings are held once every four to six weeks, either in person or over the phone. Ulveling says the bulk of their time is spent investigating malpractice claims and overseeing disciplinary proceedings.
He adds they are also responsible for implementing policy change directives from the Iowa Legislature. Ulveling has served on the board since 2015 and was first chosen as chair in 2016. Medicine is one of the most rapidly evolving professional fields in the country, and he says the biggest challenge they face is keeping up with the changes to technology in healthcare.
According to Ulveling, every decision the board has made or will make is to be in the best interests of the public. Ulveling will serve as chair until May of 2020. His term on the board expires in April of 2021.