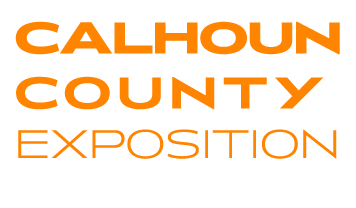 The Calhoun County Expo begins tomorrow (Wednesday) in Rockwell City, and organizers are saying everybody will be able to find something to enjoy during the five-day schedule. As with most county fairs, a large portion of the activities are livestock shows. According to Expo President, Kelly Meyer, they always have plenty of the traditional show animal entries, such as cattle and hogs, but they do have an increased number of less common animals this year.
Weigh-ins and judging begin on Wednesday evening and will continue through the weekend. For people not interested in the livestock side of the Expo, Meyer says they have many activities planned for them, also.
New to the Expo this year is the Family Fun Barn, which opens on Thursday.
He adds there are far too many things happening to list them all at once. Some of the other highlights include the Glow Run on Wednesday at 9 p.m. at the Expo Center, the tractor pull Friday at 7 p.m. and the figure 8 races on Saturday night. A link to the full Calhoun County Expo schedule can be found included with this story on our website.
_____