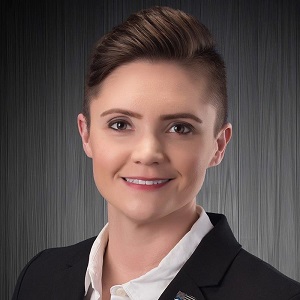 Audubon County Attorney, Sarah Jennings, has issued a response to an article published in the Des Moines Register on Peace Officers Memorial Day that questions the proper use of disclosures to defendants regarding officer integrity, also known as "Giglio notices." The piece cites dismissed cases in Carroll County involving a former Carroll Police Department officer, Jacob Smith, and several other examples. In her response, Jennings says transparency in officer conduct is essential to ensuring justice is served properly but notes the timing was unnecessarily disrespectful.
According to her, law enforcement has been under siege for years. Jennings acknowledges that not every police officer is perfect. She says, however, the overwhelming majority of them are in it for the right reasons and deserve our respect.
Jennings adds it is disingenuous to portray all police officers in a negative light because of a few, very specific instances. She says these men and women should instead be thanked, especially during National Police Week.
A link to Jennings' full response can be found included with this story on our website.
_____