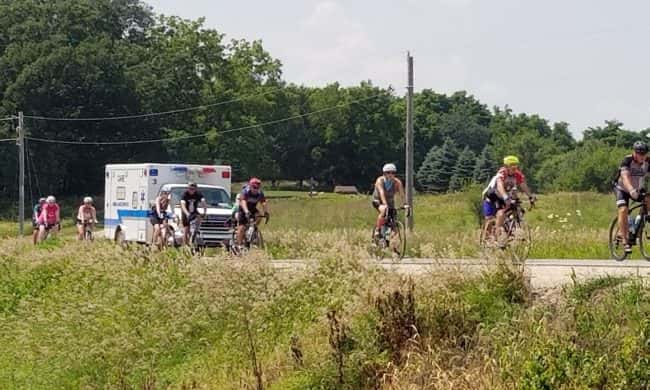 A gentleman from Fort Worth, Texas has participated in the Register's Annual Great Bicycle Ride Across Iowa (RAGBRAI) for the past four years. Randal Smith says that he is really just crazy about this event.
He says he likes the miles and the protected roadways, as well as the people. Smith adds that even though he is having the time of his life this week, he is still undecided about whether or not he will participate again next year.
Smith and about 10,000 other riders swept through Crawford, Carroll and Greene Counties yesterday (Monday) and will work their way towards the next overnight stop in Ames today (Tuesday). See videos and photos from the first two days of RAGBRAI included below.