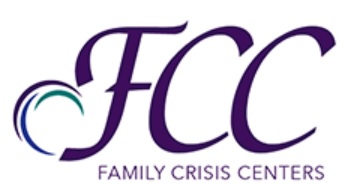 It is budget development time for cities and counties throughout the area, and many organizations are reaching out to officials to ask for funding. One of these started out as a routine request from the Family Crisis Center, who is reporting growth for the previous year. CEO, Shari Kastein, says the center provides support for human trafficking, domestic violence and sexual assault and they operate the statewide call center for these victims. But the real story here is that what started out as a small program has now gone statewide. One of the reasons for the Family Crisis Center becoming a higher profile entity is directly related to a personal tragedy of the CEO.
Both Kastein and her daughter, Melissa, were victims of domestic violence. Kastein says she was a young bride in a violent marriage and did not know how to get out of the situation. She relied heavily on friends after leaving the marriage and had made plans the night before Thanksgiving one year to help a friend make pies. Her friend's son offered to pick up her then 15-month-old daughter. She was contacted just shortly after by law enforcement and asked when was the last time she saw her daughter? What was she wearing? And what condition was she in? Melissa was with authorities, naked and beaten very badly. Kastein later found out she had been raped repeatedly. Thankfully, Melissa pulled through this life-threatening occurrence and is now a fully-grown, well-adjusted young woman with a career as a caterer. As Kastein said, this lit a fire in her to dedicate her life to helping others find their way through the confusing and frustrating maze of our legal system and to get out of these terrifying situations. This has also led to an increase in programs in the area with Carroll designated as a home county.
The Family Crisis Center has been operating in Carroll County since the Attorney General's Office reorganized them about five years ago. Their services are free to all residents, and Kastein says she is proud of that.
Carroll County is also home to an integrated advocacy pilot program through Upper Des Moines that is testing sites in order to be more mobile and more easily accessible to victims. There are only three of these in the state at this time. Kastein asked supervisors for ongoing support from the county and an increase from $5,000 to $7,500 to help cover the cost of the increased services. The supervisors will not take any action on this request until later into the Fiscal Year (FY) 2019 process.