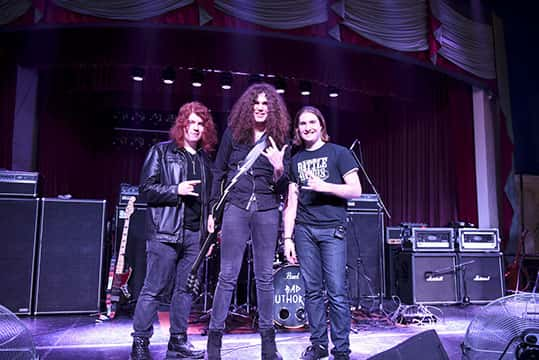 Local band, Bad Authority, is excited to announce they will be bringing their rocking sound to the Iowa State Fair Grandstand later this summer. Vocalist and guitarist, Kyler Brinker, says they were working with a talent buyer to help them find shows over the summer when they got surprising news about a month ago.
After the show in August, Bad Authority will have played with more than a dozen nationally recognized acts. Brinker says their love for all genres of rock 'n' roll has provided them the opportunity to share the stage with many different bands.
Other well-known names they have played with include Ted Nugent, Steve Miller Band, Great White, Gene Simmons and Jackyl. Drummer, Ted Ramaekers, says the scheduled lineup will appeal to nearly every type of rock fan.
Bassist, Miles Millard, Brinker and Ramaekers take the stage on Monday, Aug. 13. Doors open at 7 p.m. with show starting at 8 p.m. Tickets are available now and can be purchased by following the link included below this story.
______
Bad Authority Social Media