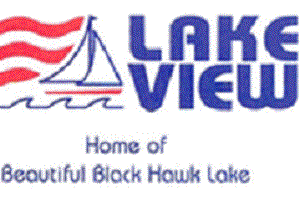 Officials in Lake View are celebrating the successes of the past year next week at their annual community program. Administrator, Scott Peterson, says the City of Lake View and the Lake View Community Club are inviting residents to join them for "Progress as Promised" on Saturday, Nov. 3 that will highlight past and future improvements.
The program begins at 10:30 a.m. at the American Legion Hall on Lake View's Main Street. Peterson says the brief presentation will cover nearly all of the city's projects, big and small.
According to Peterson, the program will conclude after about 90 minutes. Attendees can then look forward to tasting a variety of chilis from Lake View's best chili makers.
There is no cost to participate in the cook-off, tasting or meeting, and everybody from the community is encouraged to attend. To register your chili for the contest, use the contact points included with this story on our website.
_____
Lake View Community Club – Jennifer
712-660-8159