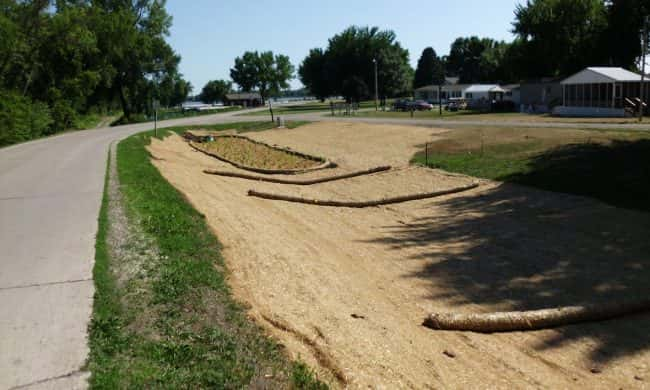 Future housing developments in Lake View will need to incorporate green water quality practices if the city moves forward with changes to their site plan ordinance. City Administrator, Scott Peterson, explains what this change entails.
Peterson says any individual or company wishing to develop within Lake View city limits will need to handle rainwater discharges onsite in an environmentally-friendly manner.
Following the ordinance's approval, Peterson says all developments must comply with these standards, including the development currently under construction on the lake's east shore.
Peterson says the site plan ordinance was not in effect while negotiations were underway on the new development, but the developer, Bob Terrell, voluntarily included them after realizing the benefits. According to Peterson, the changes should allow for the city to provide continued improvements to water quality in Black Hawk Lake.